There are as many tile manufacturers out there, but only a few of them carry the weight of tradition. Porcelanosa, a Spanish tile manufacturer, is one of those. They carry with it a strong history and a reliable attention to quality.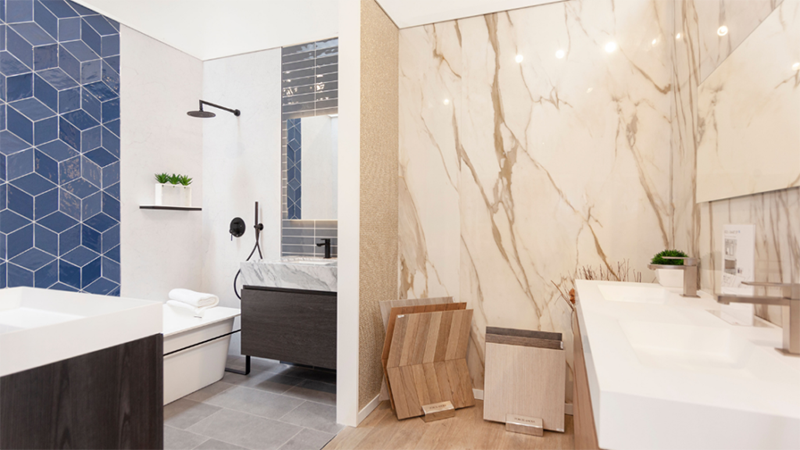 What Makes Porcelanosa Special?
Porcelanosa's history goes back several decades, starting out in a small village on the coast of Spanish coast fifty years ago. This family-owned establishment on the Mediterranean has been providing its customers with architectural and design solutions since its inception. Throughout the last few decades, the company has cemented its status as one of the more popular and high-end tiling solutions in the world. Their presence has expanded to over 140 countries with hundreds of company-owned showrooms and even more operated by distributors. In the United States, Porcelanosa is often the top choice for architects, builders, designers, and homeowners. This is hardly a surprise, given the tile manufacturers' focus on innovation and artistry, offering remarkable quality and creative designs.
Why Are Their Tiles the Best?
There is a reason why Porcelanosa has been around the tile industry for a long time. For decades, they have continuously implemented all the principles of tasteful design and outstanding quality throughout their manufacturing process. This results in some of the best ceramics in the market. Of course, the appeal of Porcelanosa tiles goes beyond their reputation. The company has different groups dedicated to the different uses of ceramic, porcelain, and hardwood in kitchens, bathrooms, and spaces in general. With companies dedicated to countertops, facades, mosaics, mortars, bathroom fixtures, and similar surfaces, materials, and furniture types, they are able to better design and manufacture their tiles. Why? Well, they create ceramics while taking into account their surroundings, understanding the role these play in contributing to the look of the room.
Find the Right Tiles For You
At the time of finding tiles that work for your home, you probably want to look for the best options available. Flooring is important, after all, and it calls for resistance and visual appeal. You want durable tiling, but you also want it to look good. That is why we want to make sure that, should you want to implement Porcelanosa tiles at home, you have access to them. At Amirian Home, we have that and plenty of different options as well.
Amirian Home Tile Showroom
Here at Amirian Home, we want to be sure we're providing our customers with the tiling they need, which is why we make an effort to always uphold quality and variety. Our tile store in Glendale will have everything you might need in terms of flooring, including the right environment for you to make your decisions. If you're looking for the best Porcelanosa tiling options for your home, don't hesitate to reach out to us. You can browse our offerings here on our website, as well as give us a call at (818) 862-3122 or swing by our showroom at 4116 San Fernando Rd here in Glendale. Let us help you create the spaces you've been dreaming of.