Tiling any space is always going to be a matter of finding the right tiles for the intended uses and area. Because of this, we at Amirian Home and Glendale Tile want to make sure you find the best outdoor tile for you to enjoy your patios, terraces, and other outdoor areas. Here's how we make sure you can find the best tiles to get the job done.
Finding the Right Outdoor Tile
Choosing the right tile to use outdoors will be very important if you want to make sure that your investment is reliable. After all, you don't want to end up picking the wrong options and having to deal with cracked or worn down tiles sooner than you'd hope. Let's go over the two main things you should consider at the time of selecting outdoor tiles: the use you'll give them and the environment they'll be in.
Consider the Use
So, the most important reason why you need to take into account the use of the tiles is because, to make the right choice, you have to consider the wear and tear. If you are tiling a wall, for example, you won't have to worry about foot traffic, which is certainly something you'll want to remember when tiling, say, a patio or a terrace. After all, these tiles won't just see foot traffic, but it will most likely be heavier than indoor spaces. Make sure you find tiles that aren't just ready to handle being outdoors in the first place, but also put up with all the intended use. Strong materials will be all the more important when the tiles are going to be outdoors, since they'll have to be a lot more resistant than the tiles you keep indoors.
Think About the Weather Conditions
Of course, all materials that have to be outdoors will need to be ready to put up with the corresponding conditions. This means, of course, moisture, humidity, sun fading, and everything else that comes with being outdoors. Lucky for us, here in Los Angeles we don't have to worry that much about humidity unless you water your yard regularly. However, you do have to worry about the sun, so finding tiles that will be more resistant to heat and sun fading will be a good way to protect them from starting to look a lot older than they actually are. If you're not sure about which tiles will be best in these situations, don't worry. Our team is here to help you with that and more.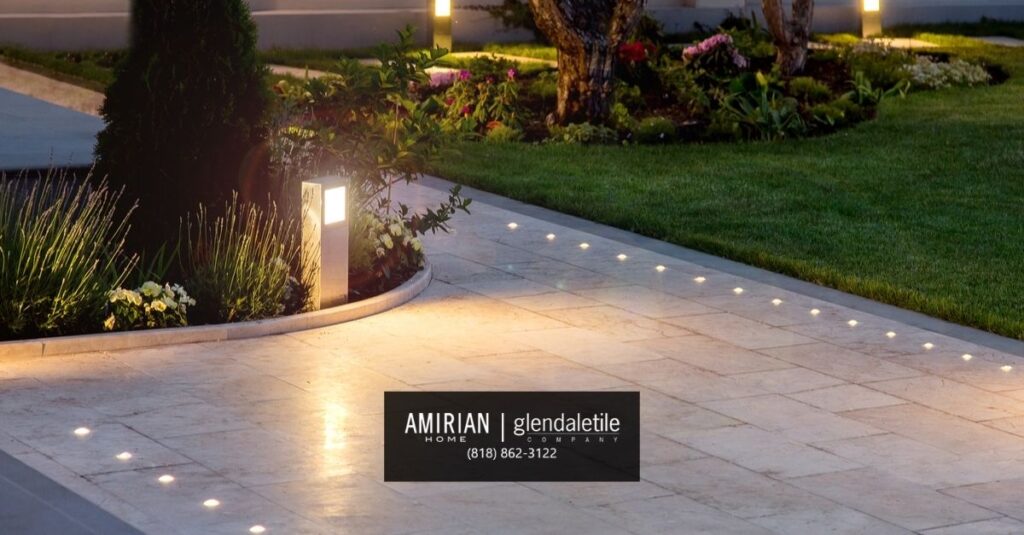 Glendale Tile
At Glendale Tile, we are intent on helping you create the spaces that you've been looking for, be them indoors or outdoors. So, if you are looking for the right tiles, or just about anything else for your flooring, we will have exactly what you need. For more information about what we can offer, you can browse our website, give us a call at (818) 862-3122, or visit our showroom at 4116 San Fernando Rd. Our team is ready to set you up with the kitchen you've been dreaming of.