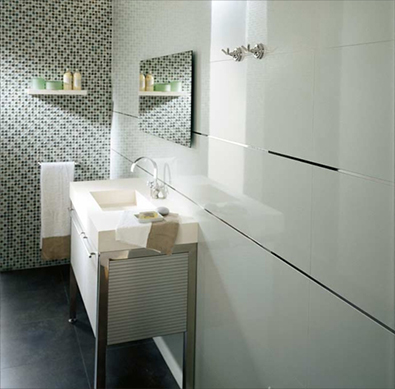 Established in 2004 our tile store Glendale CA, GLENDALE TILE, headquartered in Los Angeles, has become a leading designer and marketer of the world's finest tile and natural stone for homeowners, builders, architects, and designers. By offering unparalleled service and a dynamic selection of products, GLENDALE TILE is one of the most comprehensive sources for interior and exterior products that include natural stone, porcelain, ceramic, glass, decorative accents, mosaics, cut-to-size stone, setting materials, and custom manufactured products made to your specifications.
Our products are designed for both residential and commercial projects. You can find our products used in many different applications such as retail, restaurants, hospitality, multi-unit projects, shopping centers, and residential kitchen and baths.
Aside from our showrooms and distribution center in Glendale, you can also find our products distributed through other independent distributors and retailers across the United States.
Our commitment to giving an unparalleled customer service experience and product choice remains our company's core value.