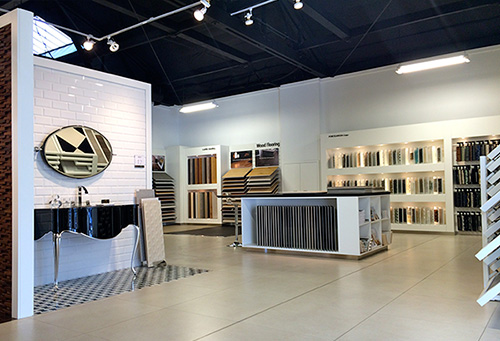 (Amirian Home Showroom)
Since it was founded, in 2008, AMIRIAN HOME has become a state-of-the-art showroom for home, kitchen & bath products. AMIRIAN HOME caters to clientele from industry professionals to homeowners .
AMIRIAN HOME has continued focusing on the best development of the most distinguished European style with its ongoing commitment to aesthetic research.
When you engage in the AMIRIAN HOME experience, you gain access to a rich heritage of expertise, service, and innovation unlike any other.
Come to our state-of-the-art showroom today and experience luxury at its finest. Our exclusive selection of Tile, Kitchen, Bath, Hardwood, Cabinets, Vanities, and more products are used extensively in large-scale vignettes intended to evoke elegant residential and commercial ambiances designed to delight and inspire our clients. Unmistakable attention to detail and an unexpected combination of distinctive materials, colors, textures, and shapes affords an aesthetic versatility to create living spaces that suit each discerning homeowner's unique sense of comfort.