Are you thinking about changing the floorings in your home? You should know that each flooring type has its own benefits, downsides, and a certain type can be ideal for one room but a disastrous for another.
It is, therefore, important to research the various types of flooring first. Learn more about what type would be perfect for what room. Then you can visit our Glendale showroom at Amirian Home to purchase what you need. Here are some tips to help you out.
Consider the purpose of the room
The purpose of your room impacts the flooring you choose. For instance, if your household has pets, kids or both, consider the practicality of having certain types of floors.
For one, tiled floors are ideal for rooms that have a lot of foot traffic as these are very easy to clean. If you're anticipating plenty of dirt or mud to get dragged inside the room, you have to think about the color of the flooring too.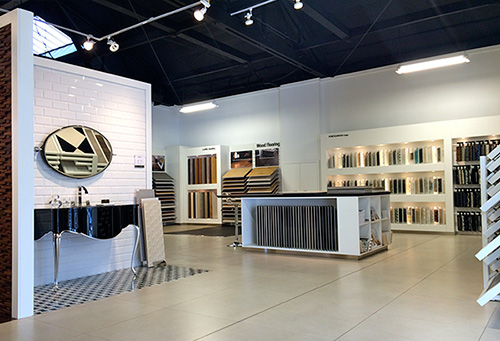 Low maintenance flooring for high-traffic rooms
If you have a lot of high-traffic rooms in your home, the perfect fit for your room is porcelain tiles as they outperform all other types of floor materials when it comes to resistance to dents and scratching. This flooring option also comes in varying styles, shapes, and sizes that can fit any decor.
For instance, you can use hex tiles for a traditional style house or faux reclaimed-ash planks to convincingly create a wood appearance when laid together tightly. Moreover, porcelain tile floors are low-maintenance and never require more than mopping or vacuuming to clean.
Laminate Flooring For High-Traffic Rooms At Our Glendale Showroom
As for high-traffic rooms, laminate floors are also recommended. The construction process of this flooring type is like engineered wood with thin veneer over layers of compressed fiber or plywood. The top layer is of a photograph underneath a clear coating made of plastic.
Buy laminate flooring for high-traffic areas like foyers, playrooms, and kitchens. Laminate floors are the best option for basements too, as long as, there are no issues with standing water or leaks. But this flooring isn't recommended for wet rooms like bathrooms and laundry rooms.
Look for a combination of style and durability
If you have your eyes set on style and durability, hardwood flooring is your best bet. You can even get creative by choosing one with patterns or inlays. For its maintenance, you only need to do some vacuuming and sweeping plus an occasional mopping to keep the flooring clean.
You should make it a point for hardwood floorings to ask the installer about how to care for the flooring as different types of wood may have varying cleaning specs. Don't worry about aging for this type of flooring. Wood is like wine, as it gets better as the years go by – gradually developing a lovely patina.
Conclusion
Although investing in a new floor can be an exciting development for you and your home, you still have to make sure to consider your choices before making the final decision.
To make sure that you get it right, you need the advice of our floor experts. We at Amirian Homes can help you make the decision. Call us at (818) 862-3662 or visit our Glendale showroom to learn more about your options.