Tiles come in various styles. They are a natural choice for the kitchen because of their durability and water-resistant factors. Depending on the tile you choose, it can withstand heavy foot traffic and spills. If it's time for you to change your kitchen flooring, visit our kitchen tile store in Glendale to find various options.
How to Shop in a
Kitchen Tile Store in Glendale
?
You may think that choosing kitchen tiles is a daunting task. Well, it is, but it doesn't have to be! Here are some tips that can definitely help you find the right tiles for your kitchen:
Consider How Much You Can Afford
Kitchen tiles are available at different prices. Some are expensive while others are in the mid-range. If you choose custom-designed tiles, they can be pricey. Before you get sold on the look, determine your budget first. This will help you envision what your kitchen will look like after renovation without having to compromise your savings.
Look for Durable Kitchen Tiles
Indeed, kitchen tiles are built to withstand heavy traffic, water, spills, etc. However, not all tiles are created the same. Choose durable tiles that can withstand heat, water, and other elements. Make sure that the tiles can stand up to all these elements without breaking.
Choose Easy-to-Clean Options
Because they will be installed in your kitchen where heavy traffic is expected, you must choose tile flooring that's easy to clean. This is the place where you prepare your meals. Thus, cleanliness is always a priority. Choose tiles that won't crack easily or stain. This is why clay and limestone are excellent options for this part of your house. They look great but they are also durable because they are fired to ensure they look like natural stone. Don't choose a tile that requires special cleaning solutions.
Take a Sample of the Tile
This will help you decide whether or not the color and texture of the tile match your cabinetry. Your cabinet determines the look of your space. The finish you pick can assist you in determining the kitchen tile choice. Tiles and cabinets must live in harmony to create a more cohesive design. Thus, think about the texture, color, and contrast when shopping for tiles. You may also bring a sample of your cabinet finish to the tile store. This will definitely help you select the best tile flooring for this area.
Consider the Installation Process
Whether you install the tiles yourself or you will hire some people, you need to consider tiles that are easy to install. Keep in mind that the more complex the installation is, the higher the installation rate will be.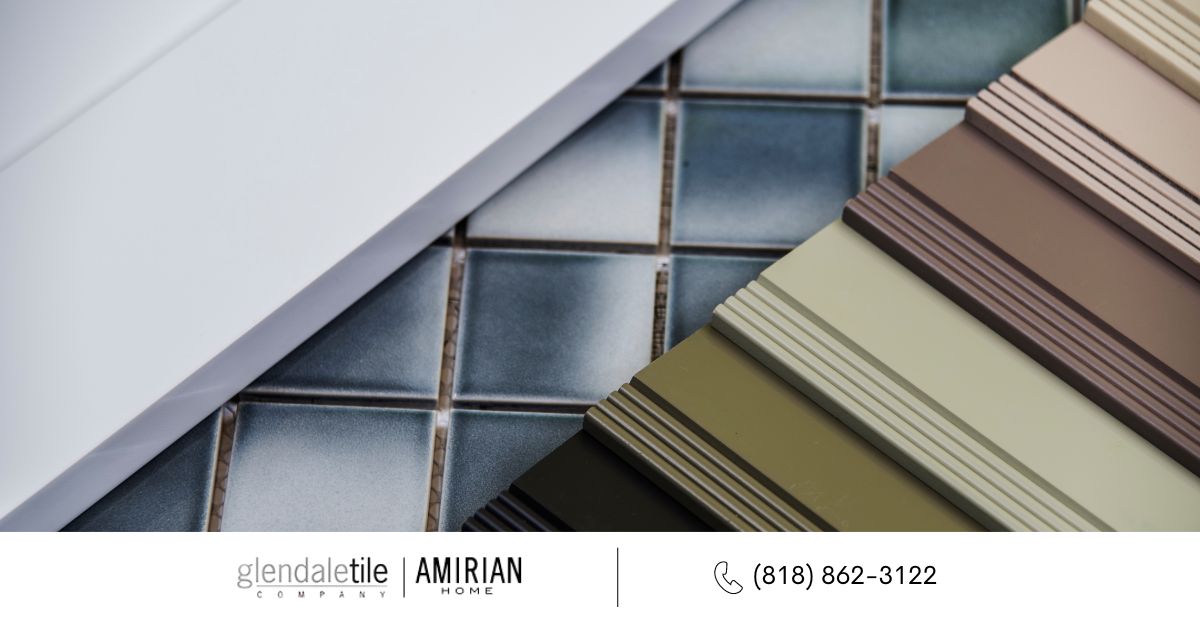 Ask for an Expert Advice
When you shop at Amirian's home, you can talk to our tile experts if you need recommendations. They can suggest types of tiles that work better in your kitchen.
We hope these tips help you find the perfect kitchen tiles! If you need further help, visit our kitchen tile store in Glendale or give us a call here: (818) 862-3122.