It's very important to pay particular attention to the way you cover your floors when it comes to wet environments. After all, humidity and moisture can greatly compromise the integrity of a structure, so you have to be careful about it. Don't worry, though, because our bathroom tile store in Glendale has a few tips for you to approach this accordingly.
Picking the Right Tile For Your Bathroom
Bathroom tiles have a fair amount of tasks to get done. After all, not only do they serve as the flooring in and of itself, but they can also cover the walls. In doing so, they have to protect the actual structure of the room from moisture, humidity, and water damage, as well as slip-resistant support to the people who step on it. Let's take a closer look at the considerations you should keep in mind when choosing tile for your bathroom.
Bathroom Floor Tiles
Tiling the floor of your bathroom needs to come with some concern for how you yourself will interact with the floor. It will be the flooring you see the moment you step into the bathroom, the one you'll feel once you walk out of the shower, and the one you'll have to continuously keep clean. Because of this, you definitely want to make sure that you are picking the right tiles. When it comes to bathroom flooring, you will have to consider all the usual aesthetic and visual components. However, on top of that, you will also need to take into account how they will physically interact with the bathroom users themselves, as we previously stated. Here at Glendale Tile, we want to make sure that you find the right tiles for what you're looking for.
Shower Tiles
What kind of shower are you looking for? Will you go for the premade fiberglass route? Well, if you are building your own bathroom then you are probably looking for something a tad more suited to your personal tastes. Working from scratch you have quite a lot of options to work with. There's no need to settle for those prefabricated options. Instead, you can then choose to tile your shower in accordance with the colors, materials, and gloss of your liking. Of course, since these tiles will be under constant exposure to water, there will be humidity and moisture aspects to consider. You can't just pick any tiles if you want those in your shower to really last. This way, you can make your shower match the unique look that you are going for.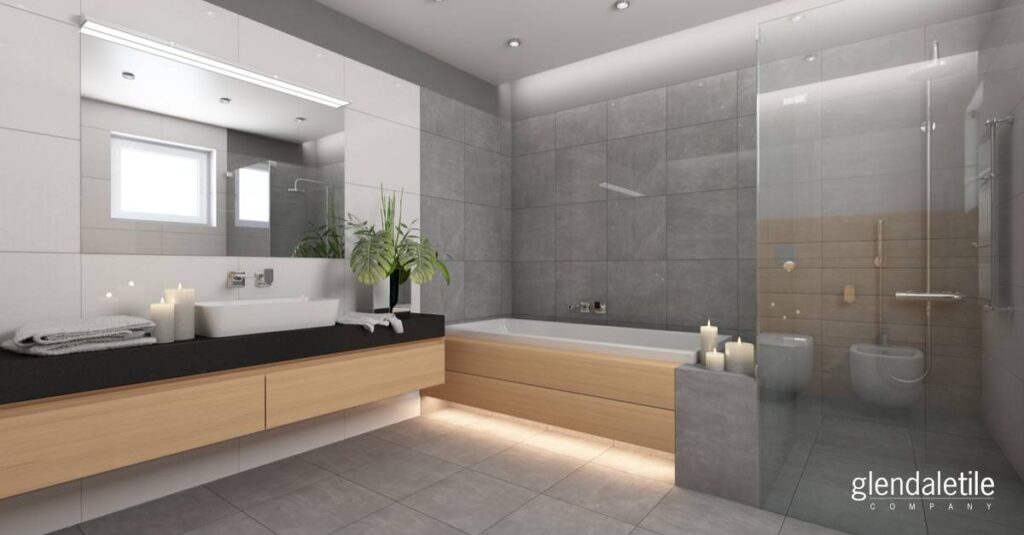 Bathroom Tile Store in Glendale
Tiles are not just functional; they are also decorative components of the environment they're in. Because of this, choosing them is a matter of practicality as much as it is of taste. In an effort to provide you with plenty of choices for both approaches, we at Glendale Tile and Amirian Home welcome you into our showroom to take a look at everything we offer. For more information, you can visit our bathroom tile store in Glendale at 4116 San Fernando Rd, browse our website, or give us a call at (818) 500-7130.