Most kitchens have farmhouse style with rustic kitchen cabinets. These days, however, homeowners are requesting more clean-lined kitchens. They have a sleek appearance without a lot of decoration. Instead, it emphasizes the materials and form. So, if you're planning to decorate your kitchen, make sure to consider the options that are cohesive with the overall style of this high-traffic area of your house.
Tips on How to Decorate a Modern-Style Kitchen with the Right Kitchen Cabinets
1) Veneer Wood Cabinet
It can add warmth to your kitchen. Wood veneer cabinet is a trend now. It adds depths to a modern kitchen. In Europe, slab veneer doors have been popular for decades. Now, they are becoming increasingly popular in the US. It's easy to understand why this option is making its way to the US because people are now moving towards natural products and want to bring nature back into their homes. Veneer slabs could display wood grains. If you're a nature lover, you'd surely love the aesthetic of veneer wood cabinets.
2) Stainless Steel
Nothing can beat stainless steel if you want to add sleek and modern style to your kitchen. You can opt for stainless steel appliances, too, to ensure that this high-traffic room won't just be stylish but modern, too. Although stainless steel will need to endure visible fingerprints, you can find stainless steel fabrications that can be resistant to fingerprints and scratches. This option is also ideal if you want cabinets that are easy to clean and durable.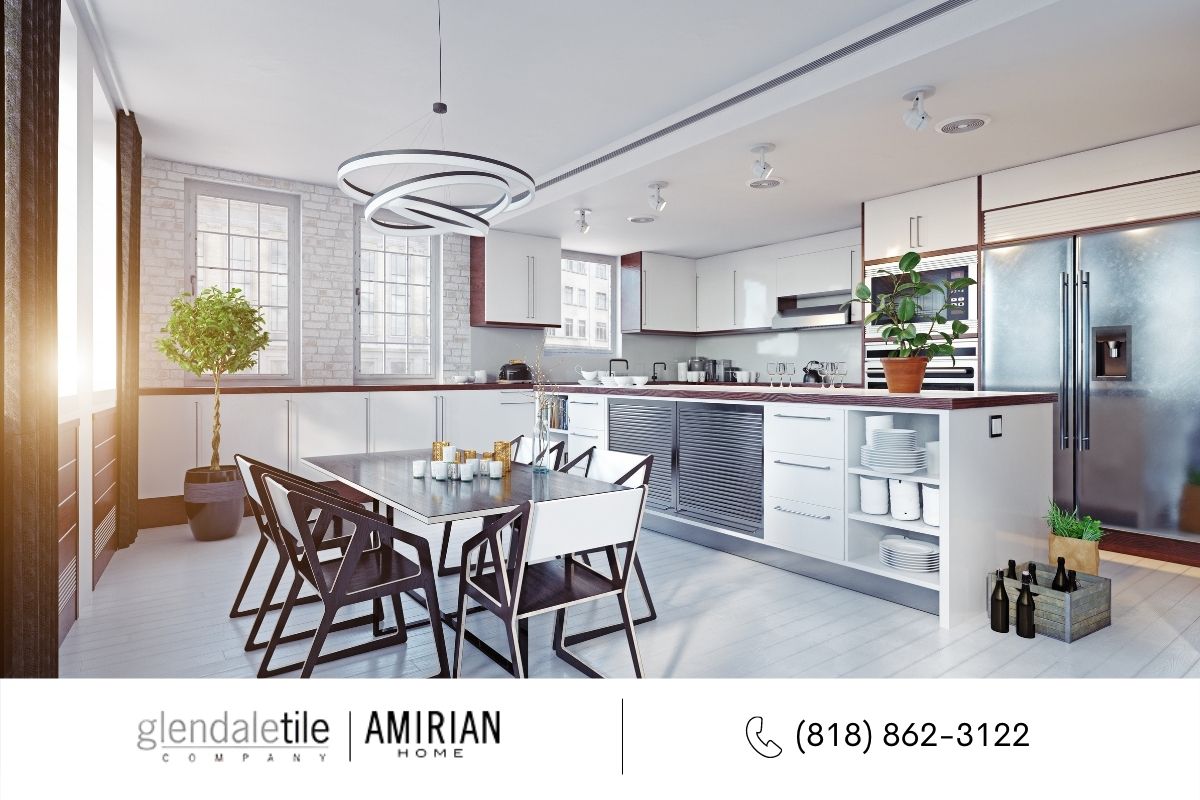 3) Lacquered
To achieve a more modern look in your kitchen, opt for lacquered kitchen cabinets. They can look like a newly painted car that you just parked in your kitchen. These cabinets will be bright, shiny, and rich. Lacquer finishes are durable and they can be scratch-resistant, too.
However, they may not be ideal if you have kids at home because lacquers are known to chip. But with proper maintenance, the appearance will remain for a longer period. You can install lacquer cabinets in your house in any color that you want. However, no matter what color you pick, make sure that you clean the cabinets properly to maintain their sleek aesthetic appearance.
4) Modern Kitchen Cabinets with Color
When you envision a modern kitchen cabinet, you may think of a white or black kitchen. But have you thought of using bright colors, like cherry red lacquer or bright cobalt blue? They are exciting colors that can fit with contemporary decor. Colored kitchen cabinets are the way to go if you want to add a flourish of color to this room. However, when you pick a bright color, make sure that you love it before committing.
Need More Inspiration?
If you're not sure what style of kitchen cabinets to pick, make sure to visit our showrooms. Talk to us today so we can help you how to design your modern kitchen and achieve the best results. Call us here: (818) 862-3122.