When it comes to picking out the elements in a home renovation project that are going to help your property stand out from the rest, flooring is seriously underrated! It might be the furthest thing away from your eyes in a room at any given time, but don't underestimate the impact that the perfect flooring can have. Whether you are redesigning your kitchen, your bathroom, a lobby, or any other space that might require quality hard flooring, it is definitely something that deserves a lot of care and attention. It is good to review various options before making a choice. With that in mind, here are some of the most popular types of floor that you will find in flooring stores in Glendale CA.
Laminate
Laminate is a hard-wearing and durable type of flooring that consists of several different layers of material compressed together. It was invented relatively recently in 1977 and has quickly become one of the most popular flooring options across the world. At least four separate layers of a backing layer, the core, the decorative surface, and the wear layer combine together to create a really durable surface that can resist lots of moisture and general wear and tear.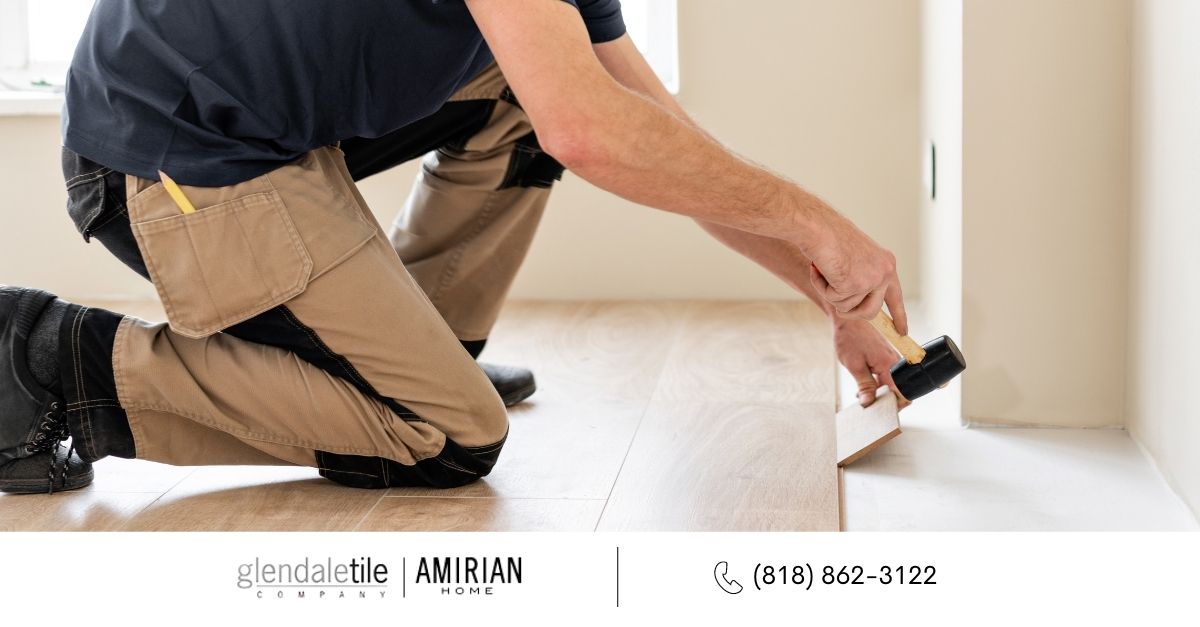 Vinyl
Vinyl flooring is made from synthetic materials, and like laminate, it consists of layers. The core layer of the vinyl provides a very strong and stable structure that is often made of fiberglass. The top layer is a print layer that usually has some kind of design or pattern on it. It is a very versatile option because it can be printed to resemble more traditional materials like wood and stone. Due to its complete water and moisture-proof nature, vinyl is a very safe and sensible choice for rooms in the home like bathrooms, kitchens, and laundry rooms, and it is also incredibly easy to clean.
Hardwood
Hardwood flooring is made from good quality solid wood. Depending on how much you need and what the shape of your space is, it comes in multiple forms like plank or parquet. It is a more expensive option because hardwood tree species grow more slowly and produce a much denser material compared to softwoods. Hardwood is equally as easy to clean as the types of flooring that we have already mentioned, but the one thing that should be considered is the fact that it isn't as naturally water and moisture resistant as vinyl and laminate. It provides a more authentic looking and feeling floor, but perhaps one that isn't as risk-free.
If you are about to enter the vital stage of picking the perfect flooring for your own home renovation, then don't hesitate to head over to the Amirian Home & Glendale Tile website for everything you need and more. One of the leading flooring stores in Glendale CA, the site will showcase everything that we have to offer and we can guarantee that you will find a flooring type and style that will match your vision perfectly.