If you are currently in the middle of planning a big home renovation, then it's more than likely that you have considered tile flooring more in the last few weeks than you have in your entire life! Some people make the mistake of dismissing flooring as an unimportant part of a room design, but just because it gets covered with furniture and feet, doesn't mean it isn't significant. Those same people also make the mistake of assuming that one tile is just the same as another, and that couldn't be further from the truth. Tile flooring in Glendale is just as diverse and varied as it is anywhere else in the world, and that makes it a project that is worth spending some time on. With this in mind, here are some of the most common and popular types of tile floors in Glendale.
Ceramic Tiles
Ceramic tiles are among the most sought-after titles that you can buy. They are quarried, prepared, and then molded for use, and the most impressive thing about them is their high durability. They are able to withstand a huge amount of foot traffic and the great thing is that thanks to their durable glaze, they last a long time whilst still looking brand new.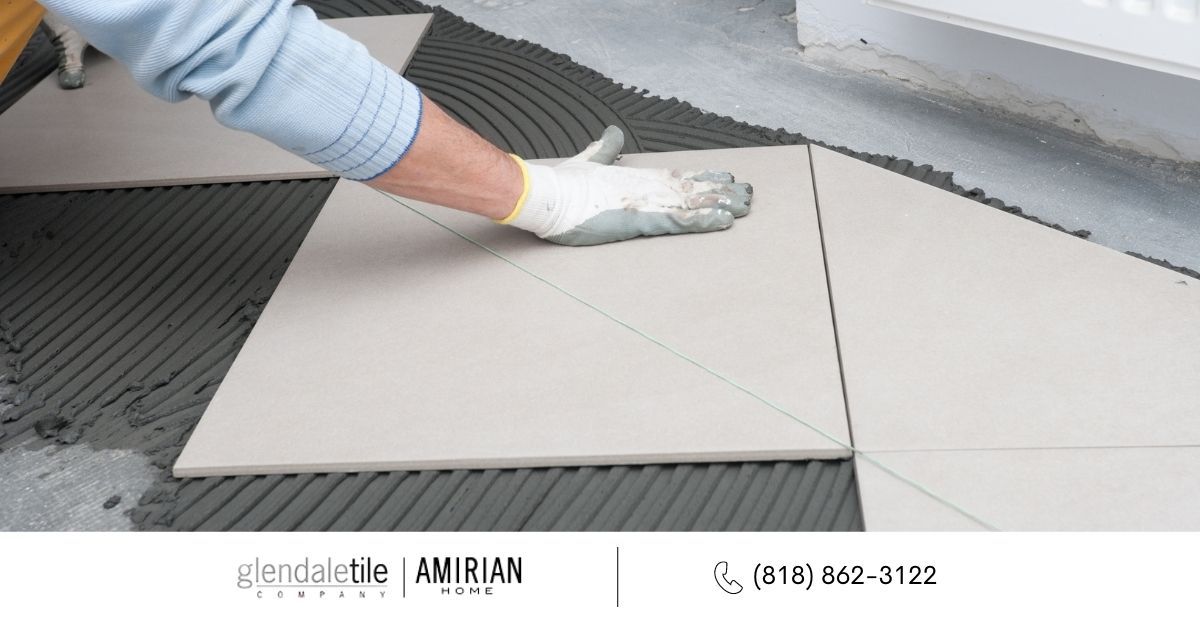 Porcelain Tiles
Porcelain tiles are slightly different from ceramic tiles in the sense that they are manufactured from denser clay and then treated with much higher temperatures in the firing process. Once again the tile is incredibly resistant and sturdy, and what sets porcelain apart from ceramic is the fact that they can be used outdoors because of their resistance to extreme temperatures.
Mosaic Tiles
Mosaic tiles are very popular with people who are decorating small spaces because you pack a lot of great designs into a tiny area. The small tiles are usually no bigger than 2 inches by 2 inches, allowing you to achieve a striking visual that looks a lot more impressive than if you have to lay down just a handful of larger tiles. Perfect for smaller bathrooms where you still want to make a big impact.
Marble Tiles
If you really want to make a statement of elegance and luxury, then marble tiles are absolutely the way to go. They are manufactured from a highly durable natural marble stone and can be finished in a number of different ways from polished to brushed to tumbled to honed. There is something very impressive about the sight of marble tiling, and you might find that some options are not as expensive as you imagine.
If you are at the stage of needing new tile flooring in Glendale, then the best thing to do is head over to the Amirian Home & Glendale Tile website for all of the information that you might need and more. We look forward to being able to match you up with your ideal type, another step forward in achieving the home renovation that you have always dreamed of.