Have you been trying to find the exact right kitchen tiles for your home? Do you want something that stands out, that makes a big impression, yet also makes your house feel like a home? Here at Amirian Home, we offer many different kinds of tile, from big names like Porcelanosa and others. Many of these are the very definition of luxury kitchen tile: durable, gorgeous, and able to fit your aesthetic, we have a tile that's right for you.
Large Format Tile for a "Big" Effect
When many think of tile in the kitchen, they tend to think of something small. However, one of the more popular recent trends in kitchen tile is large tile. These tiles, which can be as big as a foot as well as other sizes can make your kitchen look polished, sleek, and stylish. Another factor in their recent popularity: they're easy to clean. With fewer joint lines, there's less opportunity for stains, grout, and worse.
Decorative Tile to Make Your Home Yours
For many homeowners, they want a kitchen tile that's genuinely striking, that someone notices the moment they walk into your kitchen. A way to achieve that effect: choosing a tile that's colorful. Maybe something that's hand-glazed, perhaps something that contrasts with the walls, or other options – there are plenty of ways that we can help you to choose a kitchen tile that makes an impression the very second someone steps foot in it.
The Positive Ambiance of Neutral Tile
It's important to note that, despite what the previous paragraph said, a homeowner does not have to choose some bright, bold color to have kitchen flooring that makes a positive impression. Case in point: neutral tile. Neutral tile can still be invigorating, and provide an understated style. Neutral tile, in addition to being a great fit for the kitchen, can do wonders for your bathroom flooring as well.
Luxury Kitchen Tile as Well as Bathroom Tile
Speaking of, in addition to luxurious kitchen tiling options, we have several for your bathroom as well. The truth is that installing new tiling in both is one of the best ways to improve your property both for its resale value and to improve the quality of life while you and yours reside in the home. Beyond being stylistically invigorating and easy to maintain, the right tiling can even make a room that might be a bit on the small side to seem that much larger.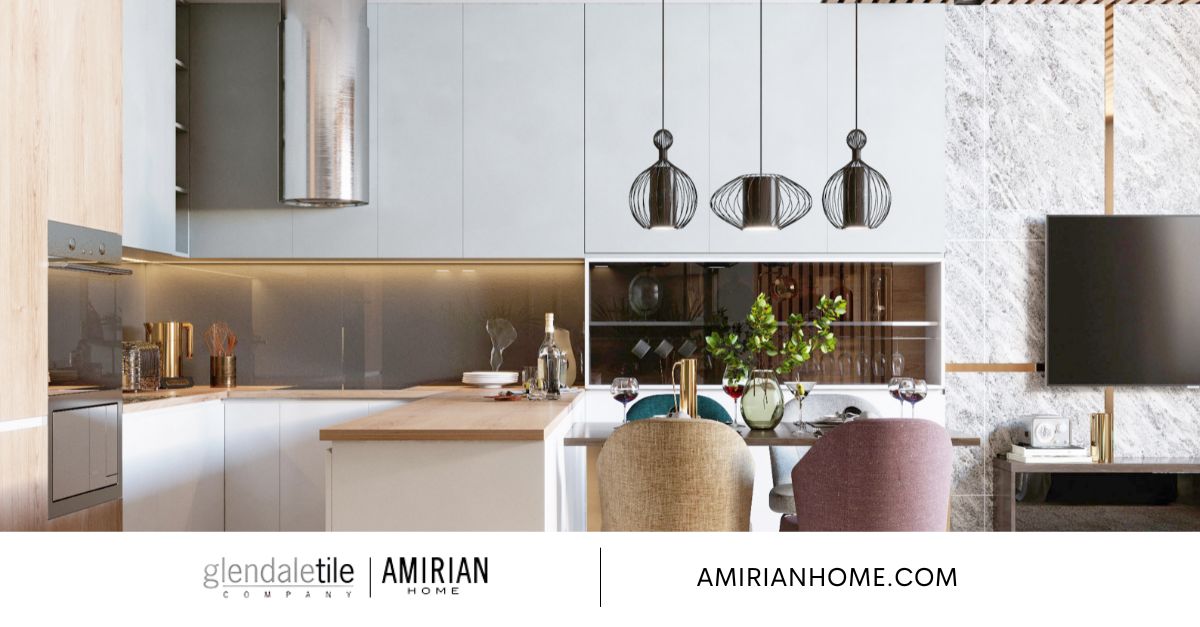 Showrooms Await
If you go to our site, you'll see many of the tiling options that we offer for your kitchen as well as your bathroom. That said, we absolutely understand if many do not want to commit after seeing something online. To that end, we encourage you to reach out to us for an appointment in our showroom. There, our professionals will be able to answer your questions, show you how we can help, and assist you in making the best possible decision. You can schedule with us here.