Do you want your dream kitchen or bathroom to look like it is owned by an A-list celebrity? The kitchen and bath showrooms in San Fernando Valley can be your perfect place to get inspired. Our showrooms are beautifully styled that will help you visualize your own project. Each design uses samples of the countertop and tile products that we have to offer. We made our showrooms unique so you are bound to fall in love with them.
Take a Tour of Our
Kitchen and Bath Showrooms in San Fernando Valley
When finding local design inspiration for kitchens and bathrooms, there are insufficient choices for homeowners in San Fernando Valley. But when they start to visit our showrooms, they find everything that they need to start remodeling their kitchen and bathrooms.
Plenty of Designs to Choose From
When you step through the door of our showrooms, you are welcomed with a variety of design suggestions that showcased kitchen and bathroom displays. With our emphasis on modern, functional design, the kitchen and bathroom displays highlight design solutions and storage options. These would include unique corner accessories and upper cabinets and shelving units. You can also find under cabinet lighting and modern technology that can make these living spaces more pragmatic.
Designed to be Inspirational
Our showrooms were created to inspire you. However, you can purchase the cabinetry as it is displayed or opt for similar tiles being used. Use our showrooms to be inspired so you can order what you want for your own kitchens and bathrooms. Furthermore, we highlight in our displays space optimization. This is vital in many kitchens and bathrooms today.
Optimizing Your Bathroom and Kitchen
One of the main reasons for designing and building our showrooms was to maximize the space as much as possible. We highlight an array of bath vanities and cabinetry that represent several manufacturers. You can work with our designers to choose the right countertops. Our choices are comprehensive, from engineered stones to quartz to natural stones.
Feeling the Materials
You can use several online platforms to find inspiration. But it's totally different when you visit our showrooms and get to feel the materials you will want to install in your spaces can make a huge difference to your project. The texture is vital. When you are in our showroom, you will realize that the tiles you wish to install do not have a rough surface. Testing out the materials and how they feel, function and look can make a huge impact in the designing and buying process.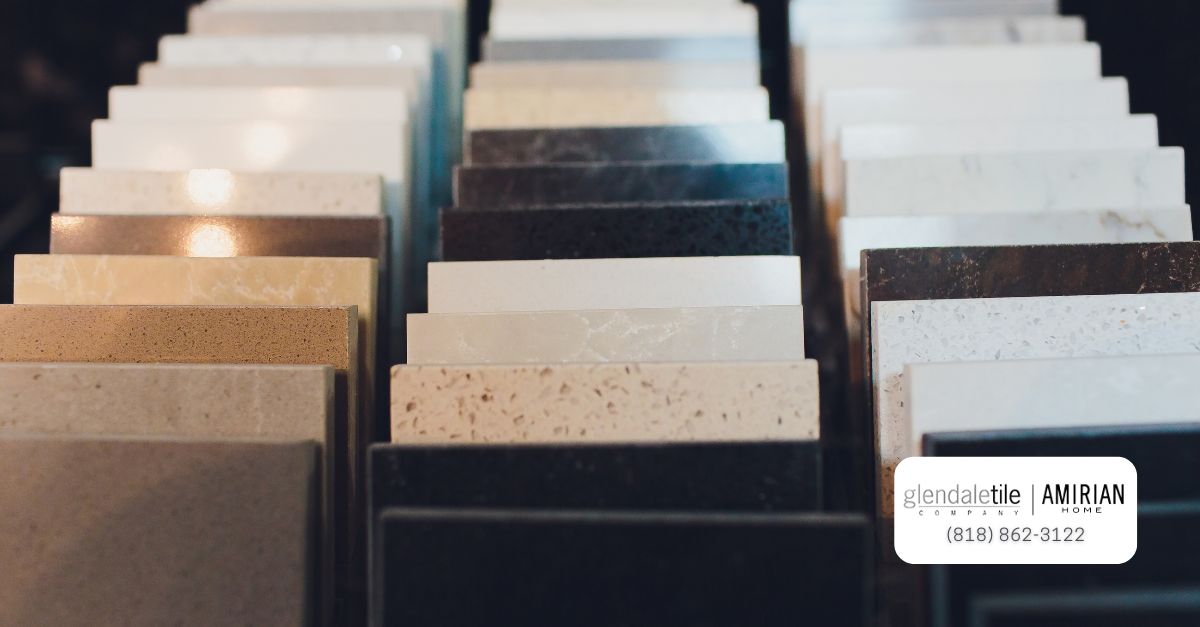 Visit and Talk to Our Designers
Of course, you can visit our showrooms with your own designers in tow. But if you don't have designers yet. You can talk to our innovators to see which materials and features can work best in your space. You get all the best recommendations for your dream kitchen and bathroom when you visit our kitchen and bath showrooms in San Fernando Valley. Call us here to know more: (818) 862-3122.