Ask any home renovator and they will tell you that out of all the rooms in a house, one of the most challenging and essential to get absolutely right is the bathroom. The bathroom is used by the whole household and needs to be functional. Much like a kitchen, the bathroom doesn't only need great visual design, it needs great practical design, and something that combines both of these elements is a bathroom vanity top. Compared to kitchen cabinets and countertops, vanity tops for bathrooms are much more customizable and versatile, and this makes them a really fun and interesting feature of the bathroom to spend time on. With this in mind, here is some information about the different types of bathroom vanity that you can choose from.
Integrated
This is arguably the most common and popular type of vanity on the market. The name refers to the fact that the basin is already incorporated into the vanity top, either by being molded into the actual countertop material or by being attached below the vanity top in a factory setting.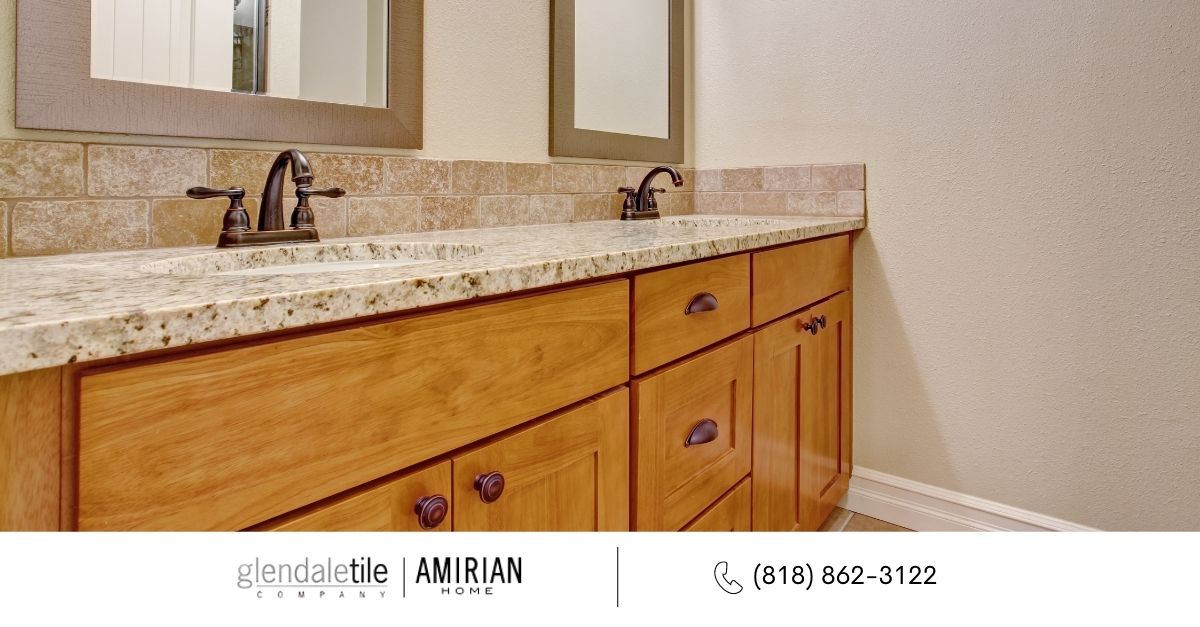 Cut Out
As the name suggests, a cut-out vanity refers to a model that has a large cutout opening that can fit a separately purchased sink basin. The kind of sink that you will need for a cut-out top is known as a self-rimming sink, which will rest on the lip of the vanity opening to be caulked into the perfect place. The advantage of having a cutout vanity is the fact that you give yourself a lot more choice when it comes to picking a sink.
Vessel Tops
Vessel vanity tops are specifically designed to be used for vessel sinks, which are a more modern and trendy type of elevated basin that rests on top of the vanity top. The main factor to consider with vessel tops is that they usually come with only a very small hole for the sink basin's drain fitting to go, some don't even have a drain opening at all. Because of this, a professional will usually be required to drill out the opening in the place that you want to mount the basin.
Single Bowl Integrated Vanity Top
Ideal for a smaller bathroom, a single bowl integrated vanity is exactly what it sounds like, one basin fitted seamlessly into an (often quartz) top. The advantage of a setup like this is that you experience no raised lip or rim around the sink, and this helps to slightly increase the amount of available countertop space.
So, if you are interested in getting a custom or catalog bathroom vanity for your own home, then a good place to start would be to head over to the Amirian Home & Glendale Tile website for lots more information and inspiration. We will do our very best to come up with something that matches your vision, to help to create your dream bathroom! When it comes to top-quality bathroom renovations, you should never have to compromise.