The flooring in your house is an interior design element that can easily grab people's attention. If you are in the process of renovating your house, then flooring is one of the things you wish to replace. To know more about what flooring trends are popular today, make sure to visit our Glendale flooring and know what type of floors you can integrate into your home design.
What
Flooring in Glendale
is Trending?
Hardwood
It continues to dominate the flooring industry. The demand is rising after all these years. But you must know that some elements make flooring outdated. If you want to follow the hardwood flooring trends, then you need to focus on the style and color. Designers are opting for cool tones, like light brown, whitewash, and grey. But you can also find warmer tones to be trending. Medium wood is also on trend. It gains popularity because it offers an airy feel.
Imitation Hardwood
Hardwood has an expensive price tag. That's why imitation hardwood is rising in popularity. Many tiles that look like hardwood can also be found. They are the real deal and they look much less. Furthermore, they are easy to maintain. Or you can choose vinyl planks. They are waterproof and they make any room great. But don't use them in the bathroom or kitchen as they are not designed for these areas.
Green Flooring
It's not about the color green. Rather, green flooring is a way to have sustainable flooring. It's hot on the market and it's a great option if you are serious about reducing your carbon footprint. For this option, choose to be floor certified by the Forest Stewardship Council. This type of flooring is non-toxic. There are various green flooring options available. These are bamboo, linoleum, and cork.
Flooring with Unique Shapes
Designers now are also opting for flooring with unique shapes. They bring an interesting appearance to your interiors. For instance, you can opt for quirky geometrics that can be easily installed in your living room.
Contrasting Colors
If you are worried about how the flooring will go with your furniture, the safest option is to choose contrasting colors. If you have darker furniture pieces, then go for light flooring. Dark flooring always looks good with lighter furniture. When you choose contrasting colors in your space, you are preventing the living room to look monotonous. It also allows your furniture to shine and stand out.
Opt for Pattern Tile
Pattern tile can also make your flooring stand out. But it's not about having a tile with a pattern. Rather, it's about how the tile is being laid out. You can have a striped pattern with black and white tiles. How they are laid out will give you the appearance of a striped pattern even though the tile itself has no pattern.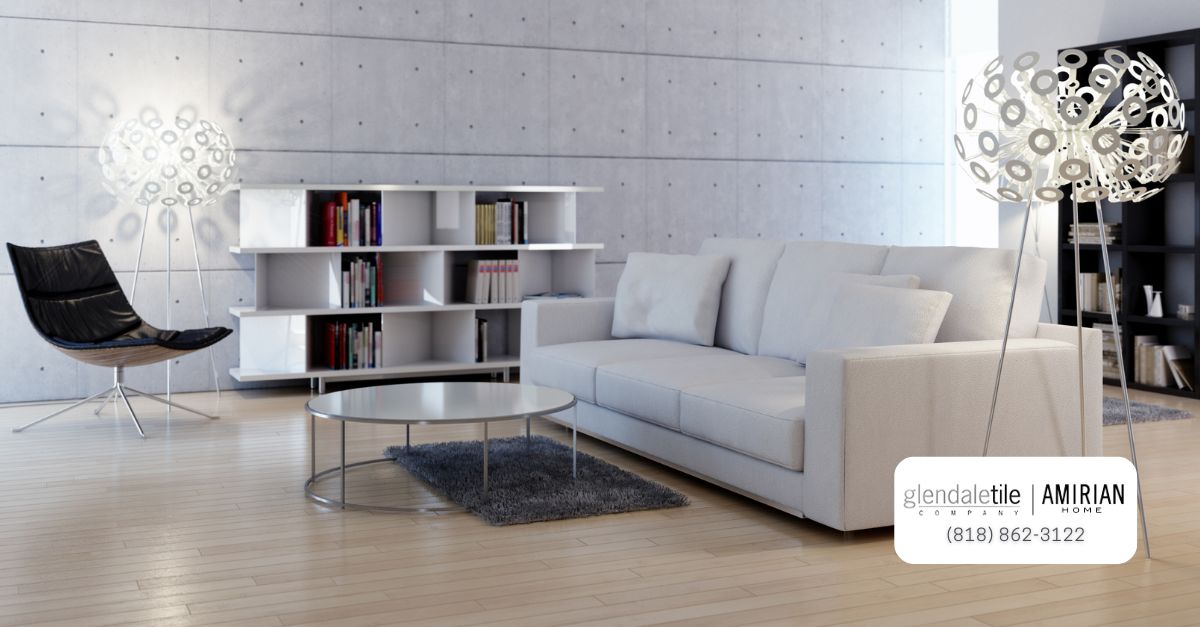 What Fits Your Style?
It depends on a lot of things. That's why we highly suggest you visit our Glendale flooring showroom so you will have a better idea of what one style of flooring will look like in an actual scenario.