Are you having trouble finding the flooring options you want? We can't blame you, it's very hard to pick flooring based on some picture you see on an online catalog. How are you supposed to know whether or not it will look good in your home? Well, that's what flooring stores in Glendale are for.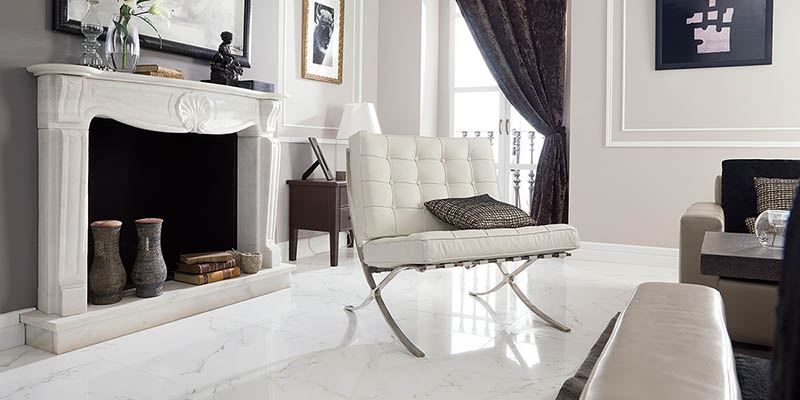 How to Find the Best Flooring Stores in Glendale
Flooring is a very important component of your home, you are probably well aware of that. It will be, after all, what gives the different rooms and spaces in your household a durable surface that will enable its use. Not only do you want it to be resistant and effective, but you also want it to look good and in harmony with the rest of the environment. Because of this, when looking for good flooring stores in Glendale, you will want to find one that has a good selection so that you can make an informed decision.
Flooring For Different Rooms
You probably want to implement different flooring in different rooms, and not just for variety's sake. Different rooms fulfill different functions within your home, so you don't want to implement the same flooring across every single room. Kitchen flooring has different needs than your bedroom flooring, so you will want to take that into account. A good flooring store will provide you with different options that can fulfill different flooring needs. Here at Amirian Home, we want to make sure that we are providing you with such a catalog. After all, we have tiling and flooring options that can cater to all your needs depending on the room and the space that you're working with.
The Right Showcase For Flooring
The thing about flooring is that it's going to look very different on that digital render you're taking a look at online than it will when it's being set up at your home. Color, texture, and material will react in different ways to light, layout, and other environmental factors. This is what makes showrooms so important. These create the proper conditions for you to look at flooring in the ideal circumstances to let you know whether or not they would be good additions to your home. Flooring stores in Glendale should be doing their best to give you an accurate and useful idea of what the different options available will look like in your home.
Visit Amirian Home
Here at Amirian Home, we want to be sure we're providing our customers with the flooring they need, which is why we make an effort to always uphold quality and variety. Our flooring stores in Glendale have everything you might need in terms of flooring, including the right environment for you to make your decisions. If you're looking for the best flooring options for your home, don't hesitate to reach out to us. You can browse our offerings here on our website, as well as give us a call at (818) 862-3122 or swing by our showroom at 4116 San Fernando Rd here in Glendale. Let us help you create the spaces you've been dreaming of.