As tile distributors, we at Amirian Home are constantly being asked about what the best available options for ceramics, tiling, and kitchen flooring are. There are countless manufacturers, a lot of them quite prestigious, available nowadays. Wide distributing networks, such as those we at Amirian Home are a part of, allow homeowners, designers, and architects to gain access to quality tiling from all over the world. European ceramic traditions, for example, have led to some of the best tiles in terms of both quality and artistry. Among them, a Spanish ceramics manufacturer has established itself as one of the industry's leading players. This is Porcelanosa Tile, one of the world's best-known tile manufacturers.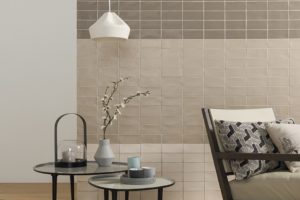 Porcelanosa Tile
The history of Porcelanosa goes back almost fifty years, where it started out in a small village on the Spanish coast of the Mediterranean Sea. A family-owned establishment both then and now, Porcelanosa has been providing its customers with architectural and design solutions since its inception. Throughout the last few decades, the company has cemented its status as one of the more popular and high-end tiling solutions in the world. Their presence has expanded to over 140 countries with hundreds of company-owned showrooms and even more operated by distributors. In the United States, Porcelanosa is often the top choice for architects, builders, designers, and homeowners. This is hardly a surprise, given the tile manufacturers' focus on innovation and artistry, offering remarkable quality and creative designs.
Why Porcelanosa?
As you can see, there is a reason Porcelanosa has been around in the tile scene for so long. They continuously implement the principles of tasteful design and remarkable quality standards into their manufacturing process, producing only the best ceramics in the market. The appeal of their tiling goes beyond just their reputation. The company has different groups dedicated to the different uses of ceramic, porcelain, and hardwood in kitchens, bathrooms, and spaces in general. With companies dedicated to countertops, facades, mosaics, mortars, bathroom fixtures, and similar surfaces, materials, and furniture types, they are able to better design and manufacture their tiles. They create their ceramics with their surroundings in mind, better understanding the role these play in contributing to the overall looks of the room.
Amirian Home
Porcelanosa Tile is one of the best-regarded ceramic manufacturers in the world. With so many different options in the market, there is no one way of determining what the best tile available is. Ultimately it will all depend on your own taste and the practical needs of the tiling. That is why we at Amirian Home are determined to match you with the ideal tile design for your kitchen. We do so by distributing the best tiles available, giving you access to quality and durable tiling that satisfies matters of both taste and use. If you are interested in learning more about our catalog, the renowned brands that we distribute, and how to order samples, we are here to help. You can browse our website to find the tile designs that you are looking for or call us at (818) 500-8505 for more information.