Bathroom vanities are vital pieces of a functional bathroom. They have become the focal point of this space. It does not matter how large or small the space is, you are going to need a sink and some storage for your things. When looking for bathroom vanities in Glendale, CA, let our showroom inspire you. Or continue reading to know more.
The Size of
Bathroom Vanities in Glendale CA
Shopping for a bath vanity does not need to be overwhelming. That is if you are armed with details and some information. To help you decide, continue reading to know the best option for you.
What is the Right Size for Your Bathroom Sink Vanity?
No matter what the size of your bathroom, the vanity cabinets must be proportional to the size of the space and the existing fixtures. For a large bathroom, you don't want it to look feeble by limiting the width of the vanity. A double sink vanity can be a perfect option.
On the other hand, if the space is quite limited, a single sink vanity can do the trick. However, consider the doors of the room. It must have enough room for plumbing and other things. The size of the sink also matters. A bigger sink means less counter space. Check out our showroom today to help you get a good idea of how the sink of the bathroom vanity can affect the entire design.
The Materials for Bath Vanities
Bathroom vanities are valuable in various colors and materials. One option is wood. It provides a natural feel. However, it is on the pricey side, especially if you want the solid wood vanity choice. And if you really want a wood bathroom vanity, buy a model that has extra layers of protection. In that way, you can avoid experiencing warping issues that typically occur in wet and humid spaces.
A more durable option without splurging is a medium-density fiberboard. It is water-resistant because it is covered with laminate. It is also easy to clean. For your tiny room, choose a glass sink. It provides a timeless feel that will transform your space and make it look bigger. On the other hand, if your budget is tight, you can opt for a vanity made of plywood.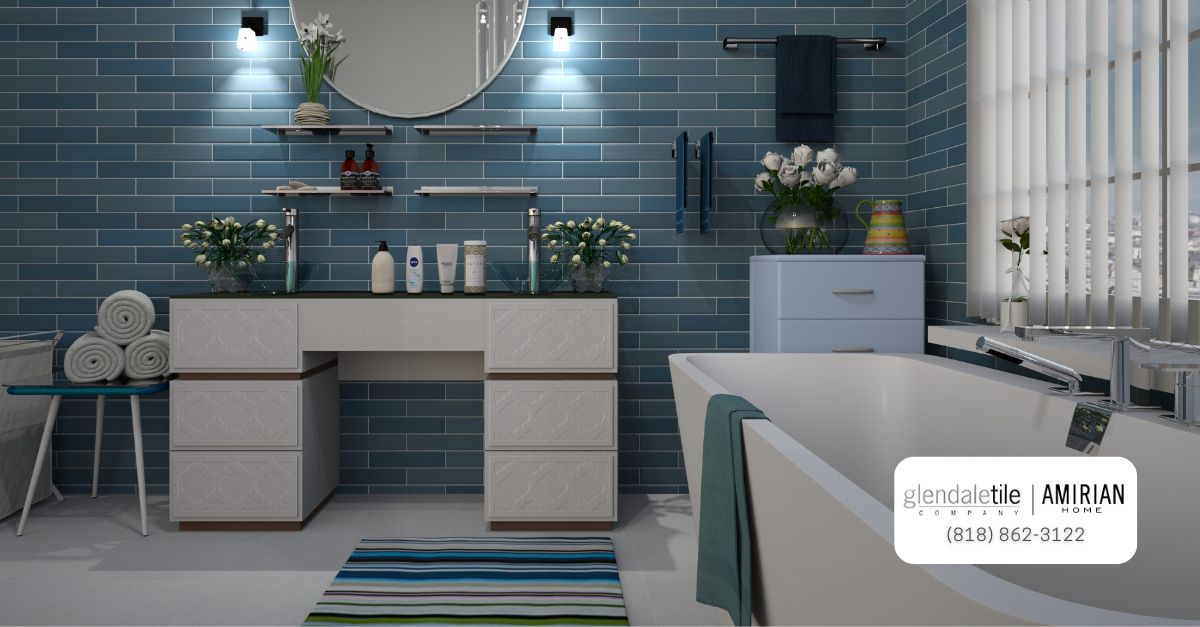 What is the Top of the Vanity?
In many cases, a bathroom vanity does not come with a top. It leaves you to determine the top that you wish to use. The good thing is that there are various options to complete the desired look. You can shop for a vanity top with the right dimension. In that way, it will perfectly fit the vanity cabinet. Or you may visit our showroom that showcases different bathroom vanities in Glendale CA. You may also talk to our designers to help you choose the right top that goes with your bathroom vanity. Call us here to know more: (818) 862-3122.