Are you planning to install garage floor tiles? Depending on the tiles you choose, having garage floor tiles can make this room look super cool. Keep in mind that this part of your house is more than just a place to store your car or your tools. When you visit our tile store in Torrance, you can find some options that are perfect for your own garage.
Garage Floor Tiles to Find at
Tile Store in Torrance
As mentioned, there are many options available when you visit our tile shop. Here are some of them:
Interlocking Floor tiles
They have become hugely popular now and for good reason. For one, they are easy to install. Second, they can make your garage look good in every way. Because you can customize them, you can make your garage floor have a welcoming vibe. Before you start remodeling, visit our tile shop to know how a tile will affect the overall design of your garage or house. You can also consult with our experts to obtain tips on how to pick the right design.
When it comes to garage floors, you need tiles that are resistant to chemicals, road salts, and oils. They must also be non-slippery. Moreover, you need tiles that won't fade. Choose tiles that are UV resistant and make sure that they can resist mold and mildew. Thankfully, these features can be provided by interlocking floor tiles.
Porcelain
Yes, you might be surprised to know that porcelain is a nice idea for your garage. Porcelain tiles may not be the most popular option but they are surprisingly durable. But it depends on the type of porcelain tile you want to buy. Since they are for your garage, make sure that they are hard and slip-resistant. That is, they can withstand the weight of your car. They are also ideal because they don't easily scratch, break or chill. They can stand up well to moisture, road salts, abuse, and stains. Hence, they are perfect for this purpose.
Wood Composite Tiles
But make sure that they are specifically made for the garage. These floor tiles contain a moisture barrier to keep the top dry. They are also easy to install and no gluing is needed. Then again, it depends on the wood composite tiles you buy. Most composite garage floor tiles can expand and contract.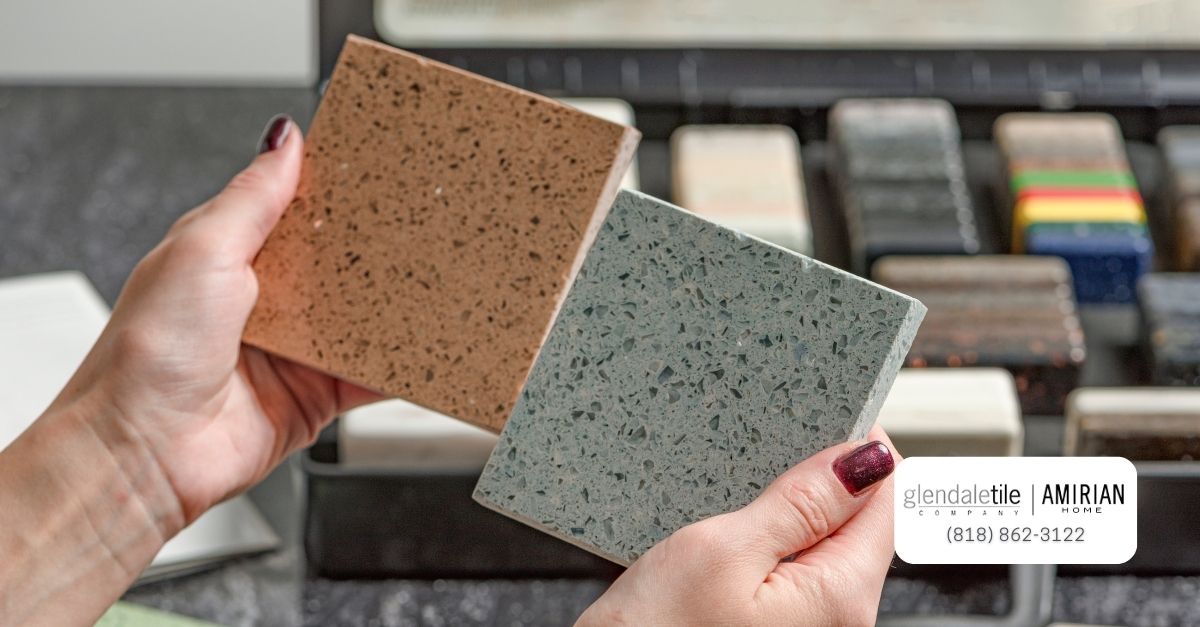 Should You Use Dark or LightTiles for YOur Garage?
A garage is typically dark. Thus, consider having light tiles installed. However, if your garage receives a lot of natural light, then consider getting darker tiles. They are ideal because you can't see stains. If you're not sure what color of tiles to buy, consult with our experts at Amirian Home.
Talk to our tile experts at our tile store in Torrance today to assist you in finding the best option for your garage. Call us today for more information at (818) 862-3122.