So, what do you need to consider? Just about everything. Don't panic, all you have to do is think one step at a time. New kitchen or bathroom flooring tiles can be a major investment, depending on how much you are prepared to spend. But put aside the cost for a moment and ponder on what you want. You don't redecorate for the fun of it. Kitchens and bathrooms are rooms that you use day in and day out for years. With that in mind, consider the look you want to be presented with every time you use them. New floors have to complement or match the rest of your décor, whether it is the bathroom or the kitchen. Tiles are almost always the best choice. We at Amirian Home & Glendale Tiles would like to guide you before you go shopping for tiles in kitchen and bathroom showrooms in Hermosa.
Long-Lasting
Both bathrooms and kitchens get a lot of wear and tear, the floors probably the most. So, first of all, think about durability. Of course, you want colors, style, etc. to match the rest of the décor, but primarily you need floor tiles that will be durable. Floors tiles aren't something that is easily swapped out on a whim. It takes generations for floor tiles to wear out, so they will be a fixture in your bathroom or kitchen for many years to come.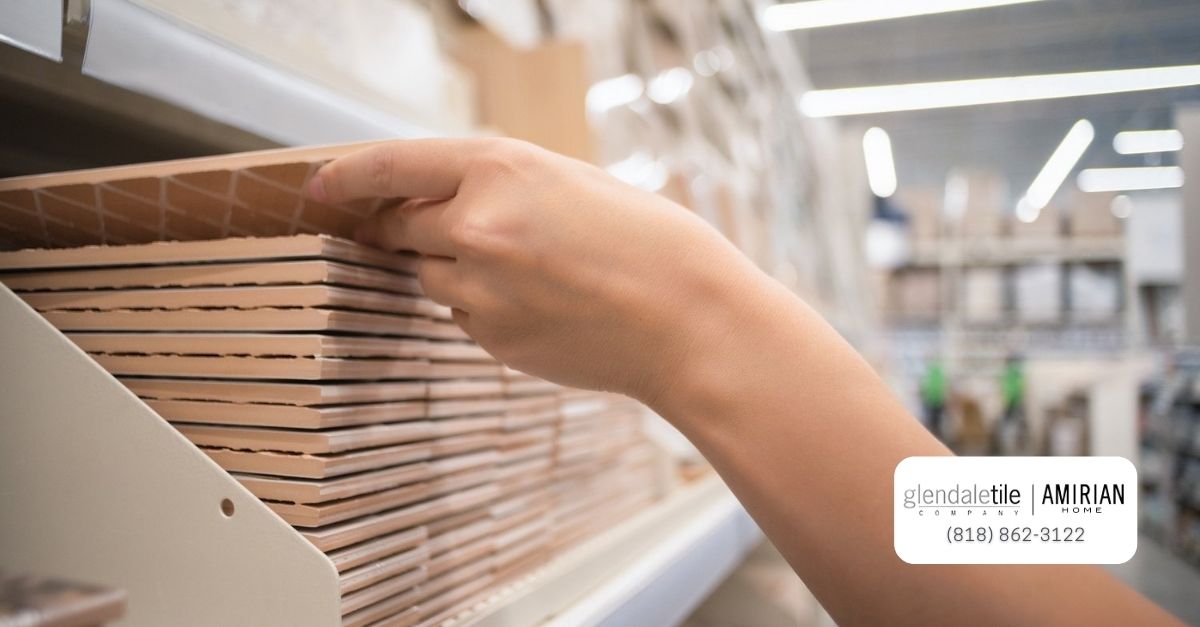 The style you want
Luckily, most bathroom and kitchen showrooms source their floor tiles from many different places. That means you should have a wide range of choices. The tile industry does its best to accommodate all tastes, so it shouldn't be hard to find floor tiles that will match the rest of your kitchen or bathroom motif. There is a choice of shapes too. Shop around to find that exact style that you have in mind.
Materials
Floor tiles come in a variety of materials. Some are smooth and some are textured. Non-slip varieties are recommended for bathroom or kitchen areas. Both these areas are always moist or wet, so to cut down on the chance of accidents due to liquids on the floors, non-slip would be the better choice. Kitchens especially are prone to drips and spills when cooking.
Convenience
The great convenience for busy mothers and housewives/househusbands with floor tiles is that they are easy to clean. All you need is a damp mop or cloth to wipe away stains and liquids. The colors don't fade either, even with constant cleaning.
Costs
The expense is always a major consideration but first, concentrate on all the rest before thinking of the cost. As with materials, shape, and style, most showrooms carry lines of floor tiles to accommodate most budgets.
For Everyone
We here at Amirian Homes are confident that you can find the floor tiles of your dreams when shopping in kitchen and bathroom showrooms in Hermosa. If you are in the market for floor tiles why not contact us first through our website for advice and more information.