The expense is what most people consider when opting to buy tiles. They can be expensive, but not all are, there are more economic options. What you have to consider is the financial layout weighed against the use that you get out of them. Tiles are hard-wearing and so last for many years. That means that you won't be replacing them for a long time. Wall or floor tiles can last generations. When you have decided whether or not to renovate with tiles, then you can get on with figuring out the styles, colors, and materials that you want. We at Amirian Home believe that we have tiles to fit every taste and budget. Our Glendale flooring selection is the best in the area.
Home Décor
When you decorate your home, you are making a statement about who you are. This happens whether you intend it or not. Other people get an impression of you, even if that isn't your purpose. People decorate their houses to feel good about their living space, not for the approval of others, but the way you decorate does leave an impression on visitors to your home. That's why you have to think carefully about the image you wish to convey.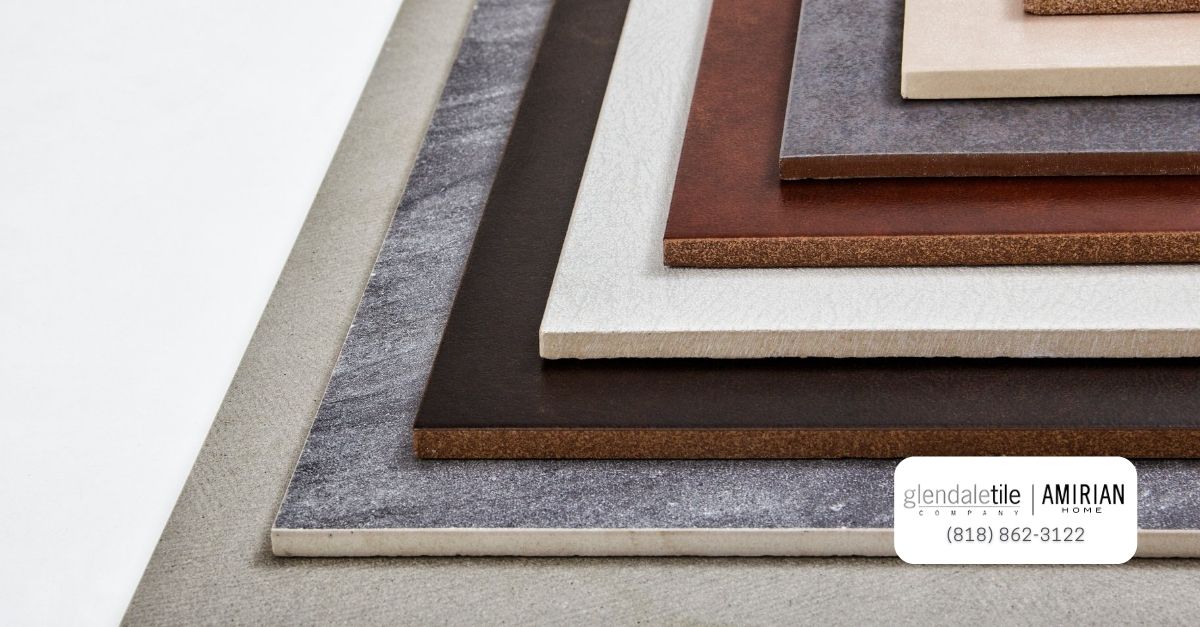 Floor Tiling Decisions
Using floor tiles is like painting a background or base that holds together the rest of your decoration. For that reason, you need to consider how to use tiles. Where are you going to put them? Will you cover the whole house with floor tiles or only use them in certain rooms or areas? Will you match your floor tiles to your wall tiles? Will they be of only one color or different colors for different rooms? Glazed tiles or unglazed? Will they fit your style or color scheme?
Style And Shape
As a tradition, standard tiles are square-shaped. They were, but not anymore. They now come in different shapes and sizes. Floor tiles can be customized and made to measure. There are long rectangular shapes, hexagonal and panels with bas relief circles, and small squares. A classic design is mosaic. Some come in bigger sizes so that each tile covers a greater area. All manufacturers of tiles also have lines of decorative tiles in sets. When put together they display a large design that can be repeated.
Materials
Porcelain and ceramic are the most popular and most common that people use, but there are others. Here are some of the options you can take into account when looking for hard-wearing flooring tiles.
Cement-porous, but very durable.
Marble-stylish and elegant.
Granite-as tough as marble, but with flecks instead of veins.
Slate- a smooth sheen
Limestone-good for that rustic look.
Choose Carefully
When shopping for tiles we at Amirian Home recommend that you take your time to choose. It can be fun looking for tiles at our Glendale flooring showroom because the range that we offer opens up a whole world of possibilities. Come down and look around or contact us through our website.