The kitchen is one part of your house that can have different types of tiles. Your bathroom, on the other hand, requires flooring that doesn't slip. But the tiles you choose must enhance these rooms' beauty. The best way to help you find the right tiles is to visit our kitchen and bath showrooms in San Fernando Valley. This is where you will find how a certain tile design will fit into your bathroom or kitchen.
What to Do Before Going to Kitchen and Bath Showrooms in San Fernando Valley
When you visit our showrooms, you will find different tiles installed in different ways and styles. But before you visit us, make sure that you have brought the following things:
Photos of your kitchen and bathroom
Basic measurements of these rooms
Inspiration ideas
These things are important so our experts can better guide you in choosing the right tiles. Even if you're not ready to buy tiles yet, having the dimensions of these rooms will let you get ballpark pricing. You can also figure out patterns that can work well in these spaces. For instance, if you ask our experts, they will first look at the dimensions of your kitchen before suggesting the size of tile that is ideal for that room.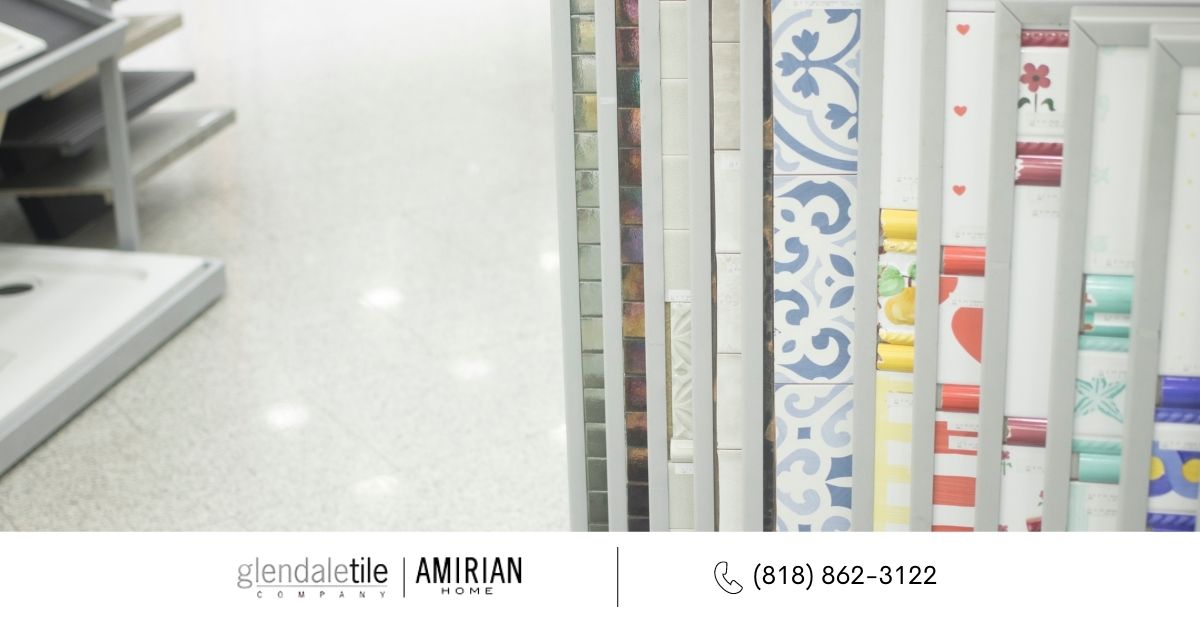 Photos of Your Kitchen
Having photos to show to our designers or consultants when you're in our showroom is a lot better than describing your kitchen or bathroom with doodled sketches. Our designer will have a sense of the lighting situation of your kitchen and its limitations. Take as many photos of your kitchen and bathroom from various angles to get a good representation of these rooms.
Bring Inspiration
Perhaps, one of the reasons you visit our showroom is to find inspiration. But before you come and visit us, it'll be helpful if you already know what you like. You can go to Pinterest and find various ideas. You can also visit houzz.com to search for photos that you can show to our consultants. Then, when you visit us, show it to our designers or consultants so they can better help you in finding the tiles or recreate an inspiration for you.
However, you can also start from scratch. Our consultants can give you some photos to give you ideas on how the tiles will look when installed in your kitchen or bathroom. When visiting our showrooms, you can find a vast selection of tile products, slab countertops, cut-to-size stones, custom manufactured products, and many more. The products you see at Amirian Home are designed not just for residential but also for commercial projects.
Visit Us Today
Our kitchen and bath showrooms in San Fernando Valley are open to anyone who wishes to find the right tiles they can use for their home or office. Talk to us here if you need further help: (818) 862-3122.