A splashback is a common feature of the modern kitchen. Typically, it is located on the wall behind the stovetop and/or directly above the sink. It may also be positioned above a countertop that is used for food preparation. Its purpose is to effectively protect a wall from the splashbacks that happen during the cooking or washing processes. This might be cooking fats and liquids or dishwashing water. It should prevent anything from penetrating the wall surface and also be an easy, wipe-clean surface that makes the kitchen more hygienic. While stainless steel, copper, and glass might be trendy options, tile is still the main material for splashbacks. So what are the best kitchen tiles for splashbacks?
Know Your Tiles
Impervious Tiles: These have less than 5% moisture absorption and are used for exterior tiling only.
Non-vitreous Tiles: These have less than 7% moisture absorption and can be used for interiors.
Semi-vitreous Tiles: These have less than 3%-7% moisture absorption and can be used for interiors also.
Vitreous Tiles: These have less than 3% moisture absorption and can be used for interiors. These are the kind of tiles that you need in your kitchen and especially for splashbacks. They are also called frost-resistant tiles, but that doesn't mean they can be used externally.
Because kitchens tend to need more cleaning than other parts of your house, this kind of tile is the best for splashbacks. Vitreous tiles are easily cleaned with a damp cloth, which makes kitchen cleaning so much faster. Constant mopping or wiping down won't affect the finish of the tiles for decades.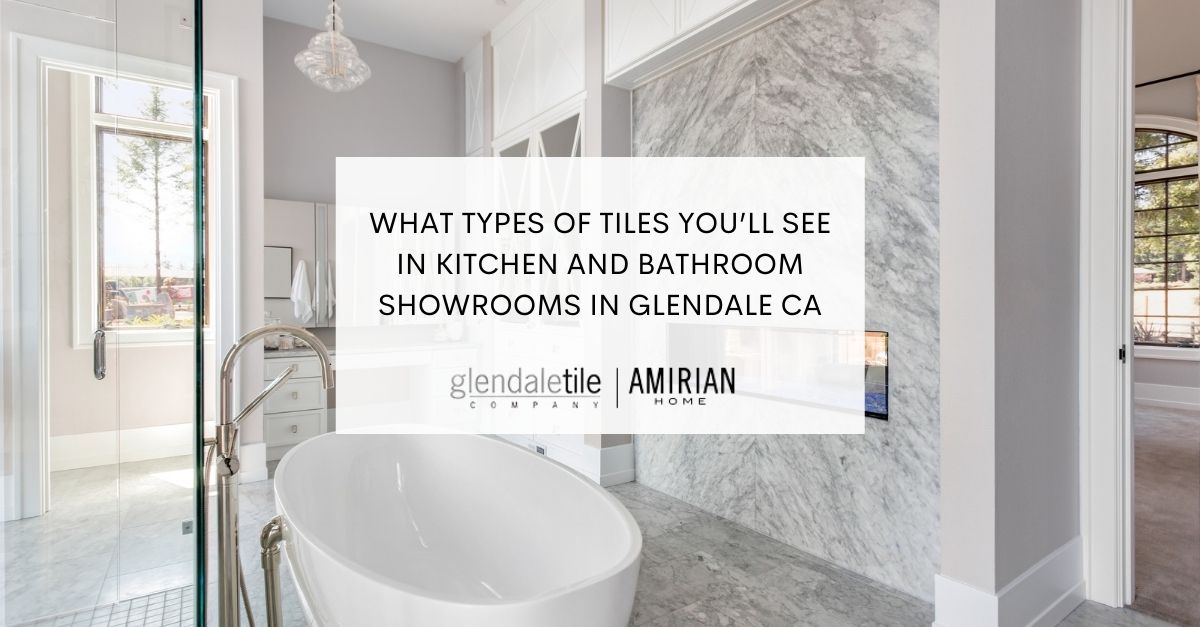 Materials
Tiles suitable for making a splashback come in different materials. Vitreous tiles can be ceramic, porcelain, stone, or glass. Each has its specific density and finishes to choose from. Mosaics can be made up of any of these types of tiles. Each has its qualities and properties, but with their low moisture absorption, all will provide a long-lasting splashback. Non-vitreous tiles, such as natural stone tiles, may be used if you wish but they must be sealed to be effective.
Variety
Tile production is an ancient industry, but today's modern innovations give you a wide range of styles, shapes, and colors. Tiles are both functional and decorative and today's tile industry aims to please the customer by being as versatile and flexible as possible. Take a little time to educate yourself about what is on offer before you buy. Customization is king but you still want a splashback that performs the function it's designed to do.
Our Service
Our aim here at Amirian Homes & Glendale Tile is to make your kitchen tile shopping a simple and rewarding experience. Remember, tile installation isn't the same as changing your color scheme. Kitchen tiles last virtually forever, so get it right the first time. We are here to help you find the tiles that are right for you and your home, so please contact us through our website or call our Glendale showroom.