The type of flooring can provide your room with elegance and color. But most Glendale tile options are smooth with a shiny surface. Thus, they are not ideal in your house if older people are living there too. And if you are planning to redesign your kitchen and bathroom, you can't install slippery tiles. The reason for this is that the surfaces in these rooms can easily become wet.
What are the
Glendale Tile
Options for Kitchen and Bathroom?
Slate Tiles
They offer a rugged appearance. When you use them as a floor covering, they can provide excellent traction. Furthermore, these tiles come in various colors. You can opt for blue, green, black, or red. The color you choose will depend on your decor. Thus, you need to choose the color that matches the rest of the room.
However, you have to take note that this type of tile is prone to staining because of its porous surface. You may also apply a sealer to prevent anything from staining the tiles. The sealer will also protect the surface from wear and tear. Plus, it makes it less prone to moisture damage.
Honed Granite
Another non-slippery option is honed granite tile. It's a luxury flooring option. But it offers a nonslip surface. It works well if seniors are living in the house. This type of tile has a matte finish but with a flat and smooth surface. Although it is non-slippery, honed granite offers an elegant appearance. Plus, it comes in various styles and colors.
Thanks to its swirling patterns, this type of tile can offer your home a truly unique look. Furthermore, this tile option is durable and it can hold up to wear and tear. Because of its moisture-resistant property, it can be installed in the bathroom and kitchen.
Cork Tile
This one has a textured surface that offers ideal traction in the bathroom or heavy traffic areas. It is also durable and doesn't need a lot of upkeep. Plus, installing it is easy. Thus, you can just tackle the installation yourself. Because it is mold-resistant and bacteria-resistant, cork tile is an ideal option if there are allergy sufferers in your house. Furthermore, it comes in various colors, patterns, and designs. Thus, you can easily customize the look of your flooring to ensure that the style fits the entire design of the room.
Vinyl
If you want a budget-friendly option, though, you can choose vinyl. It's available in wide colors, designs, and patterns. Most vinyl ties feature a textured surface. With that in mind, it can offer effective traction to avoid people from slipping. It can also be customized to make the tiles look like they are made from ceramic, wood, or stone.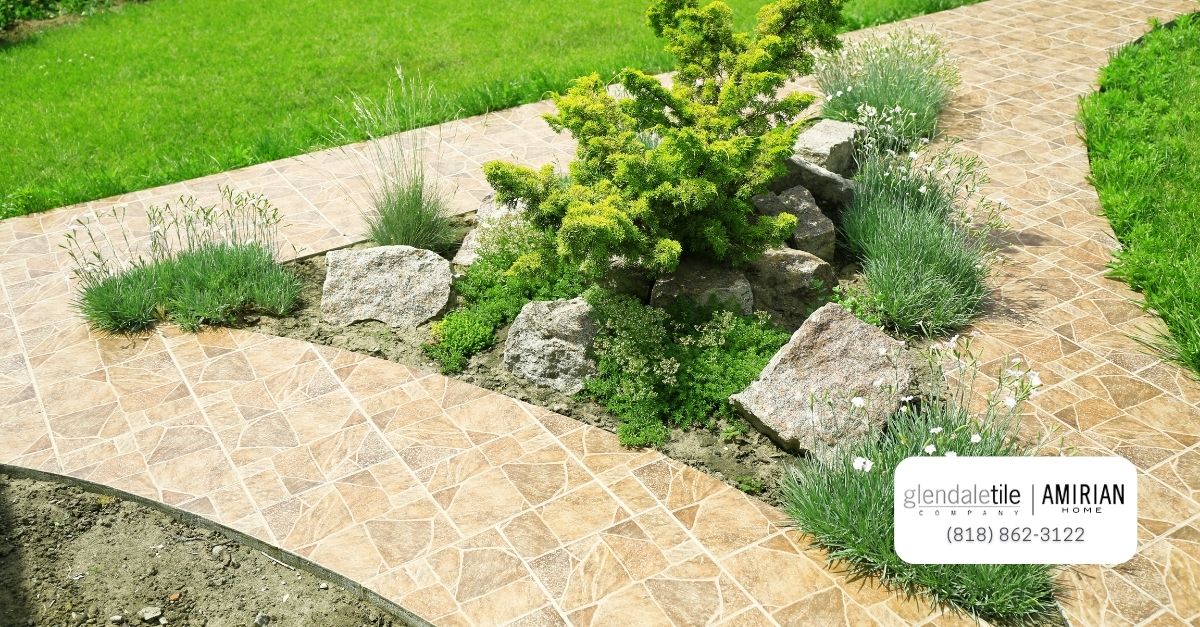 How to Know if the Tiles are Idea for Your House?
Tiles come in various designs, colors, and patterns. Thus, you need to ensure that the Glendale tile you wish to install fits the room where you wish to install it. Visit our showroom today to find options or call us for more information: (818) 862-3122.