If it is time for you to buy floor tile for your kitchen, living room, and other parts of your house, then this post is for you. Don't leave the house yet and buy hundreds of tiles for your home renovation project. Make sure that you keep these things in mind.
How to Choose the Right Floor Tile for Your House?
Easy to Install
Vinyl tiles are easy to install and they can stand the test of time. They are durable and can be utilized outdoors.

Porcelain tiles are also easy to install, as long as you have the correct tools.
What's great about these tiles is that they are extremely durable. Thus, they are ideal for areas that get high traffic or are prone to getting wet.
Porcelain vs Ceramic Tile
Between porcelain and ceramic tiles, porcelain is easier to install. It has a water absorption rate of 0.5 percent. It is more impervious to water compared to ceramic tile. But don't dismiss ceramic tile just yet. Ceramics use a coarser clay so it can resist water and heat. That's why some contractors use ceramic tiles.
Care and Cleaning
Compared to ceramic tiles, porcelain is easier to clean up using damp-mopping. But you need to periodically seal the grout to prevent stains and mildew from forming. Ceramic tile is easy to care for as it only needs damp-mopping and regular sealing of grout joins.
Durability
Porcelain tile is denser so it is harder and more impervious to moistures. Because of its body composition, it is more durable and better for heavy usage. Even if you chip it, the color will remain beautiful. In other words, the damage is not visible.
Cost
Porcelain is more expensive than ceramic tile. The price can start at about $3 per square foot. Ceramic tile, on the other hand, can be purchased for as little as $0.50 per square foot. However, if you want porcelain tile, you may visit Amirian Home to help you find ways to make tile flooring more affordable.
Should You Install Your Own Tile?
If you are a DIY person with the right tools, then you may consider installing the tiles on your own. But it is not for the faint of heart. Thus, you should hire some people to help you measure, cut, and lay the tiles. You may also find a flooring store to do the installation for you. The store may charge you for the installation but the rate can be a lot more affordable because it may give you a huge discount for purchasing the tiles from it.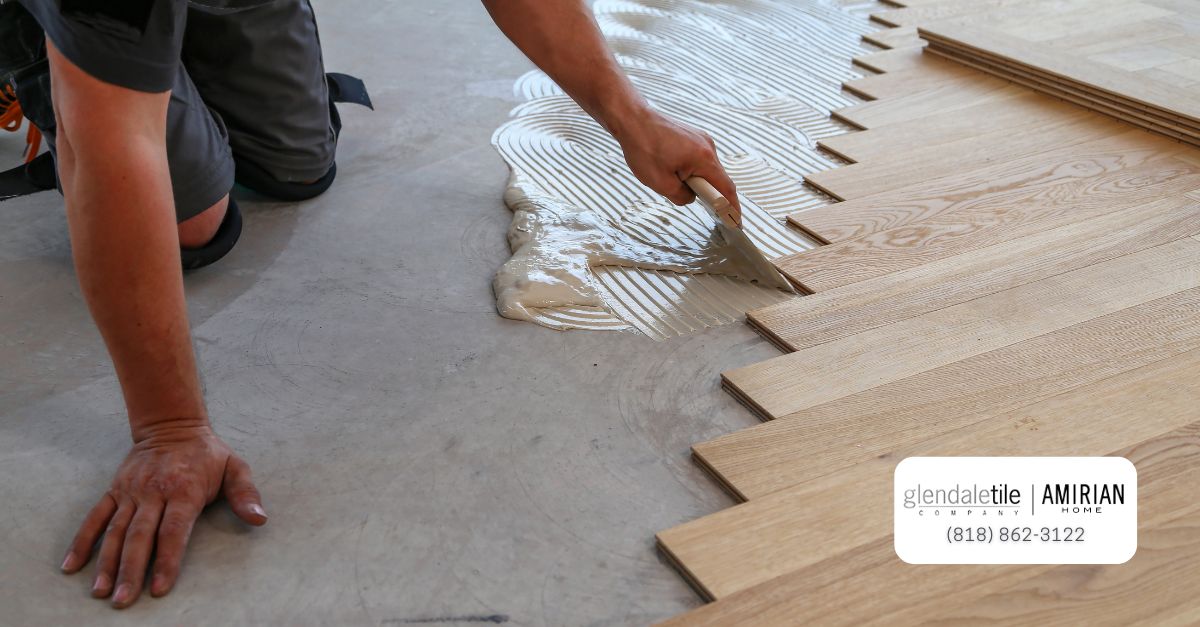 Visit Amirian Home Now
Shopping for floor tiles can sometimes be intimidating, especially if you are new to this type of project. Visit our floor tile store today and talk to one of our designers. You can discuss with them your home renovation project involving tile installation. They can advise you on what type of floor tile is ideal for certain areas of your house. You may also call us today to talk to our designers at (818) 862-3122.