Indeed, you can choose to just read and browse through design magazines. There is plenty of inspiration you can find. But it's different when you book kitchen and bath showrooms in San Fernando Valley, where you can see the options in person.
What Can You See in Kitchen and Bath Showrooms in San Fernando Valley?
When you visit our showrooms in San Fernando Valley, you can find the right fit for your new kitchen or bathroom. You don't need to visualize it in your head. The design is right in front of you. Our showrooms offer a fantastic range of bathroom and kitchen designs. It doesn't matter whether you want to renovate a portion of your house or install a new kitchen, you can explore several designs through our showrooms.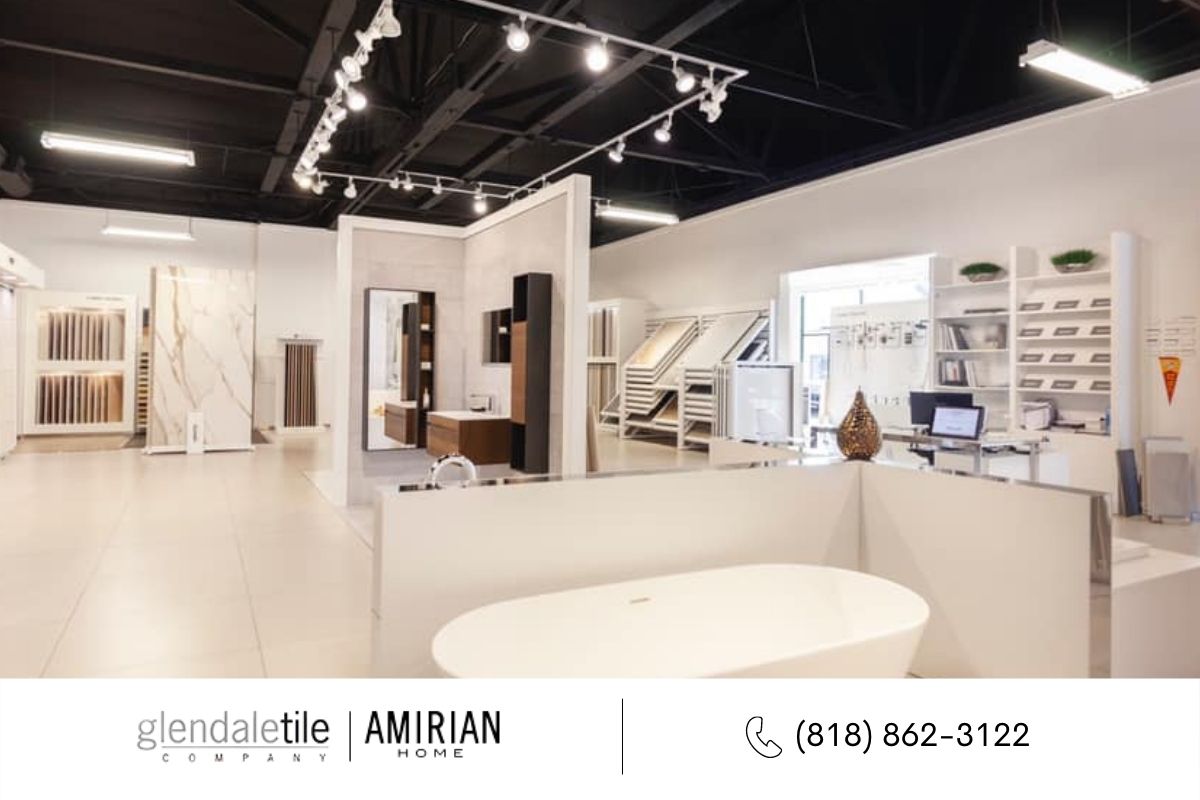 What to Expect from a Showroom?
One of the many reasons homeowners and designers would visit showrooms before conducting an actual renovation to their houses is that they get to have a personalized experience. When you schedule an appointment with us, the member of our dedicated sales will show you the design options that might fit your design goals. It's different when you just see the design in a magazine than when you see them in person. You get a more comprehensive understanding of the materials and what's available to help you make the right choice for your home.
Apart from seeing the design in person, booking a showroom visit with us will help you make the right decision. You can talk to our professionals about the design you have in mind and they can provide you the different options to meet your design goals, preferences, and budget. Our dedicated team will formulate a plan that puts your design in real life.
Do You Need to Pay to Visit Kitchen and Bath Showrooms?
It's free to visit our kitchen and bath showrooms. We encourage our clients to visit us first before they carry out their home renovation projects. Keep in mind that visualizing your dream kitchen or bathroom is quite different when you see it. When you visit us, your perspective will change. For instance, you'll have a better idea of how much space your design will look like. You can spot alterations that must be made. Furthermore, you get to experience the products before you purchase them.
Getting Expert Advice
One of the most important benefits of visiting a showroom is that you get expert advice from designers. You can ask our professional team members questions and they'll answer them on the spot. Tell them your ideas and our industry experts will be happy to offer you advice and tips to create your dream kitchen and bath.
Book Your Appointment Now
Before you even remodel your kitchen and bath, make sure that you visit our kitchen and bath showrooms in San Fernando Valley. You'll thank yourself later for doing so. Call us today to schedule an appointment: (818) 862-3122.