During the remodeling process, a bathroom is often neglected. But it's usually the first place that you go to during the day and the last place you go to before you sleep at night. Since this is such a vital part of the house, you might want to consider having a high-quality vanity. To help you find some ideas, you may visit our showrooms and find various bathroom vanities in Glendale, CA. But we'll warn you though. All bathroom vanities you can find in our showroom are of high quality. You'll never find those cheap vanities that are being sold anywhere.
Why Choose High-Quality Bathroom Vanities in Glendale CA?
You can indeed choose those cheap vanities at a huge discount. But you know they are not going to last. When you upgrade to a higher-quality vanity, you will notice a huge difference immediately. The first thing you will notice is that it's heavier. It shows how durable and stable the vanity is. In that case, you don't need to worry about it bending and breaking. Because it's sturdy, you don't have to worry about putting too many things inside that can damage the bottom boards.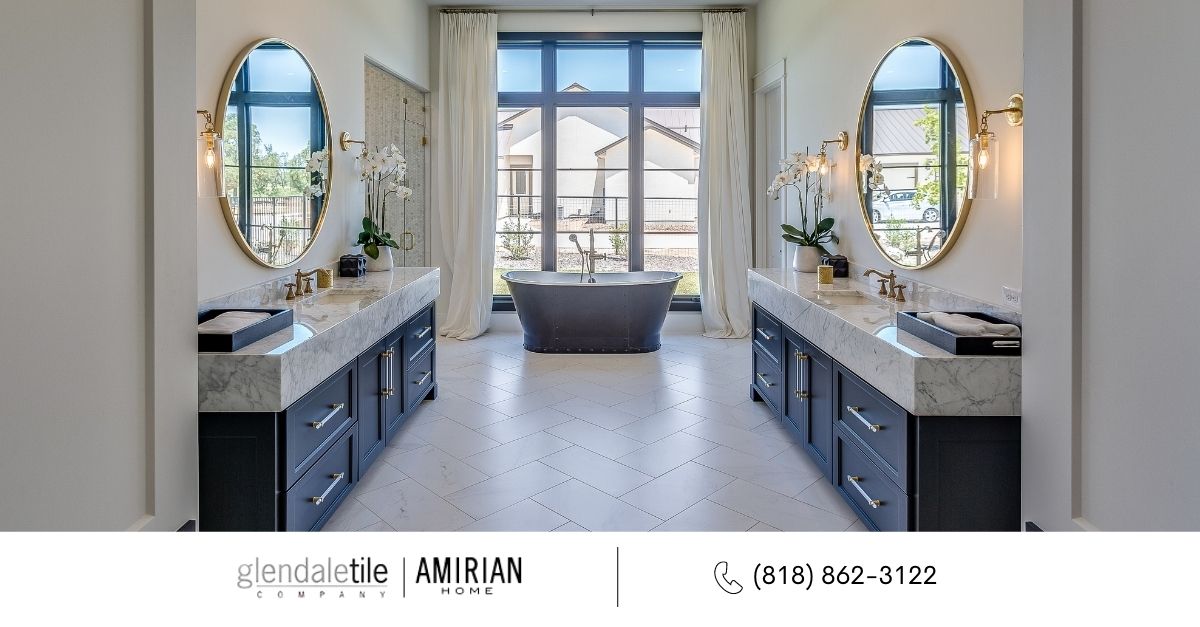 How to Choose the Right Vanity?
But with so many options available, how can you pick the right vanity? Here are some tips:
Consider the People Who Will Use It
If you are renovating your bathroom for your partner, you can find a vanity with a double sink. In that way, you don't want to be waiting for your partner to finish using the sink. However, if you're living by yourself, you can choose a smaller vanity. Then, you also need to consider how you will be using it. If you like to do your makeup and hair, you want more counter space and storage.
Know Where the Plumbing Is
Plumbing is one of the most important factors to consider when choosing a vanity style. If you want a flour-mounted vanity, your plumbing layout must be the conventional type. However, a wall-mounted vanity may require moving the plumbing hookups to accommodate your sink.
Decide on the Storage
Having a bathroom vanity allows you to have more storage. Before you get too excited about the storage, you need to consider the space of your bathroom. For instance, you may not install a vanity with three columns of drawers because of the limited space. If storage space is your number issue, you may need to up your storage game. These ideas can help you get more storage under the sink.
Choose the Right Materials
During its lifespan, the vanity will come in contact with various substances, like cleaning products, water, and spilled makeup. Furthermore, it's going to be installed in a humid room. Thus, you need a vanity that can withstand whatever life throws at it. To help you choose bathroom vanities in Glendale, CA, you may visit our showrooms at Amirian Home. Or call us today at (818) 862-3122.