Your home should be safe for you and your family. Thus, it's vital that you only invest in things that will keep it as secure as possible. If you're in the process of remodeling your house and want to change the flooring, make sure to opt for anti-slip tile flooring in Glendale. This is a perfect option to prevent slipping and tripping because of wet floors.
Anti-Slip
Tile Flooring in Glendale
for Every Home
Amirian Home is known in Glendale to offer not just stylish tiles but also anti-slip tiles that can make the flooring safe for kids and seniors. There are tiles with stone effects that feature a rustic finish and anti-slip function. The anti-slip tile has been tested for slip resistance. The test measures the force need to move a subject on the tile surface.
How Important to Install an Anti-Slip Tile?
Slip resistance is vital for many homeowners, especially if kids and senior citizens are living on the property. Some textured tiles are less slippery, so they are used for high-traffic areas. Smoother tiles, on the other hand, are less likely installed in the bathroom because of their high-slip risk.
Are Anti-Slip Tiles Entirely Slip-Proof?
Every year, more than one people visit the hospital because of slipping and falling. The floors and flooring materials contribute to falling injuries every year. Because of these details, you can imagine how vital flooring choices are in every home and business. However, even if you choose an anti-slip floor, it still won't entirely be a slip-roof. But they can minimize the risk of slipping and falling.
Do You need Anti-Slip Tile?
Not all areas of your house require slip-resistant floors. But you do need to install slip-resistant floors in your kitchen and bathroom. Keep in mind that spills always happen in these parts of the house. Without the right floor, falls can happen. Thus, to prevent yourself and the other members of the household from slipping, choose a floor that minimizes injury.
Rustic Tile
One of the best options for kitchens or bathrooms is tile flooring with a rustic design. It doesn't only feature anti-slip but it's also robust enough to handle heavy traffic. However, if there are grease spills on the floor, you still need to clean them up immediately. Otherwise, they can still make the anti-slip floor slippery and dangerous to walk on.
Exterior Tiles
Anti-slip tile flooring isn't only vital in interior home projects but it's also critical when renovating the exterior part of the house. If it's time for you to renovate your patio, you need tile flooring that can withstand extreme weather and water features. If you have a pool deck, make sure that the tile is highly resistant to slipping.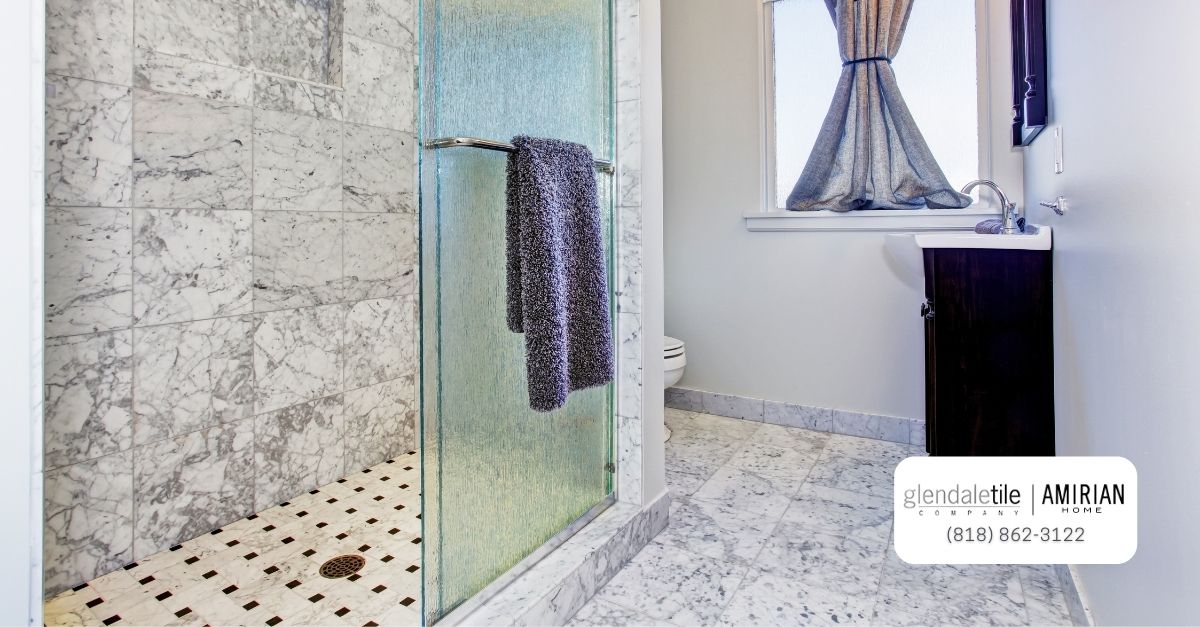 What Tiles to Choose?
You can shop for the right tile flooring in Glendale by visiting our showrooms. Here you will find ideas so you know whether or not the tile you wish to buy will fit your home decor. Visit us today or call us first at (818) 862-3122.