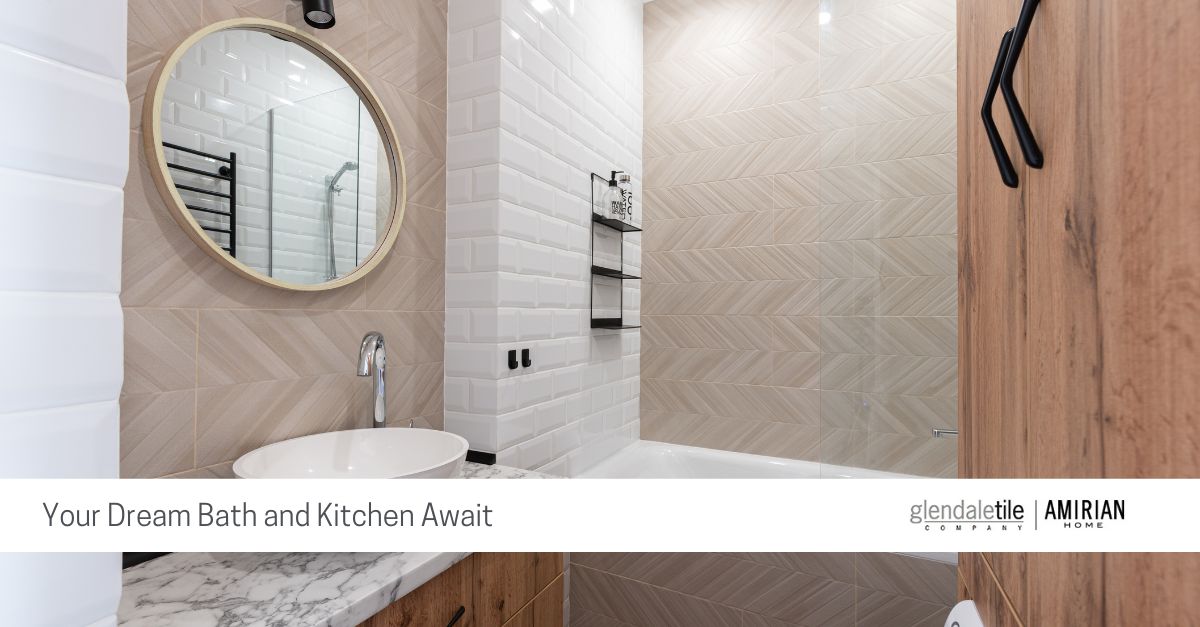 Our kitchen and bathroom showrooms in Glendale, CA can make your life better. Let us show you how your new kitchen or bathroom can modify the life you are having today. From our humble beginning in 2004, our kitchen and bathroom showroom has grown into a premier destination for manufacturers, builders, makers, and architects if they need high-quality products for their kitchen and bathroom projects.
Not Sure What to Look for?
Kitchen and Bathroom Showrooms in Glendale CA
Can Help
If you don't know what exactly what you are searching for, we got you. Our designers have been helping our clients by showing them the right products for their kitchen or bath that they have always dreamed of.
After choosing the right look, our expert installers will make the design you have imagined a reality faster than you thought possible.
Come and See Everything
We created our showrooms to help our clients find the right tiles and designs for their kitchens and bath. People come to our showrooms and see everything related to kitchens and baths in one place. From the moment you walk through that door, you know that you are in the right store.
More to be Explored
As you look at our showroom, you will realize that there are more things to be explored. Our showrooms are full size. We highlight a variety of design styles. From contemporary to transitional to traditional, everything that you need to help you make your dream kitchen or bathroom a reality. Each display is staged so you can feel as if you are walking into your actual residence. We decorated the showroom like it is your home.
Inspiring You with Our Designs
When we created and built our showrooms, we wanted to ensure that we were inspiring clients by providing displays that integrate all aspects of a project. It means that you will find the countertops, lighting, plumbing, and others things so you have an idea of how to make your home beautiful.
Exceptional Experience
Our mission is to make sure our clients get an exceptional experience. We have accomplished this goal in everything from displays to client interactions. It can be overwhelming for people to choose the right materials or visualize what their kitchen or bath should look like. Various decisions can go into a project. Our experts offer guidance and our products can provide you with the tools that you need to make your dream kitchen and bathroom a reality.
Showcase Styles and Products
To start the process of building and creating your dream kitchen or bath, you should visit our showrooms where you can find displays that can range from bars to laundry rooms to butler's pantries. We show everything. We also update them to stay on-trend.
At Amirian Home, we have something for everyone. We try to make our displays full so you can sit in a kitchen or bathroom. We encourage you to explore our kitchen and bathroom showrooms in Glendale, CA to evaluate the products and learn how to make your dream kitchen and bathroom a reality. Contact us to know more at (818) 862-3122.